Katie Hopkins has explained why she didn't tweet a message of condolence following the death of Peaches Geldof.
Mum-of-two
Peaches was found dead at her home in Wrotham, Kent
on 7 April. She was just 25 years old.
While a slew of celebrities took to Twitter to express their shock and grief at her passing, many noted that controversial Katie stayed quiet which some deemed odd given her past history with Peaches.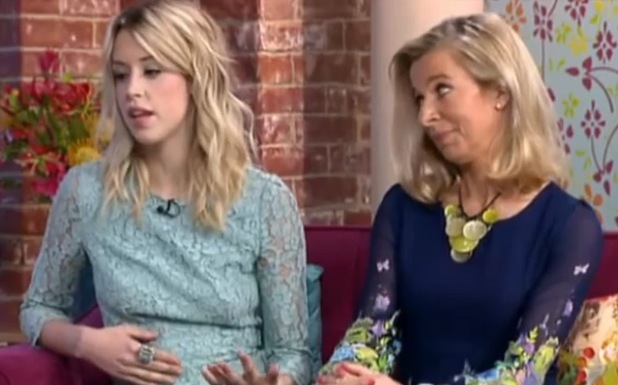 Peaches and Katie came across each other last year in a massively talked-about debate about attached parenting on ITV's
This Morning
, where they clashed over Peaches' views on raising her children Astala, now nearly two, and Phaedra, now nearly one.
In her column for The Sun, former
The Apprentice
star Katie finally broke her silence to explain why she avoided referencing Peaches' death on Twitter.
"Peaches and I met once, on a TV sofa in central London. We were strangers and remained adversaries. Peaches didn't want a tweet from me. She didn't welcome it in life. She certainly didn't need it in death. She was tough enough not to seek approval from anyone. I admire that trait in others."
Katie suggested that celebrities who took to Twitter to share thoughts of grief were creating a "revolting spectacle".
"Social media has changed the game and celebrities play it well. They have taken it upon themselves to lead the nation in its grief – like a bishop at a state funeral. Celebrities are the new priests of pain. I refused to be part of this revolting spectacle."
Katie added that people can feel sorrow for others without publicly stating it and that now Peaches' devastated family need to be left alone to grieve.
Peaches' leaves behind husband Thomas Cohen and their children Astala and Phaedra, as well as father Bob Geldof and sisters Fifi, Pixie and Tiger. Her mother, Paula Yates, passed away when she was 11.
"Sir Bob, her husband and the children need to be left in private to clutch on to anything that keeps them afloat… I offer privacy with silence. Peaches didn't need tweets from celebrities or strangers – she just needed a mother's love."
Peaches' cause of death is yet to be determined. A post-mortem carried out this week was ruled "inconclusive", while toxicology results could take weeks to come through.
Peaches' life in pictures:
Copyright: Rex Features Dennis Stone