Although Kelly Brook dismissed rumours she had shelled out for her own engagement ring, research shows she wouldn't have been on her own if she had!
Because a staggering one in five British ladies now buy their own proposal present.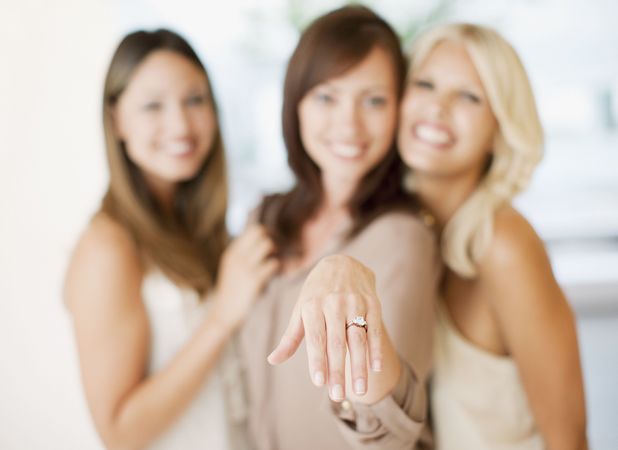 It was reported that stunning model
Kelly bought her own ring following a proposal
from her muscleman beau, David McIntosh.
However, the 34-year-old took to Twitter to deny the claims, referring to the gossip as: "Nasty rumours and lies," but added: "There is nothing wrong with women buying their own rings. I just didn't."
Well she isn't the only one to think like that.
Research carried out in the UK by QVC found 21% of women purchased their own engagement ring - and 26% knew someone who had paid for their own.
And over half of unmarried ladies would happily contribute to the cost. Traditionally, an engagement usually costs three weeks wages, which, bearing in the mind the average salary is £26,500, equates to a pricy £1,529.
The most willing women to buy their own sparkler were found in Wrexham, with 43% saying they were happy to do so. But Wolverhampton ladies were the least, where only 23% are content to contribute.
Would you buy your own engagement ring? Tell us below - the best comment of the week wins £50!
By Sophie Ghatreh
Celebrities who became engaged in 2014 in pictures:
Copyright: Instagram kayascods