Female soldier Angie McDonnell owed her life to sniffer dog Vidar - and managed to repay the poorly pooch in the cutest way possible.
The pair worked together in Afghanistan, where Vidar, a Belgian Malinois, was used to detect explosives.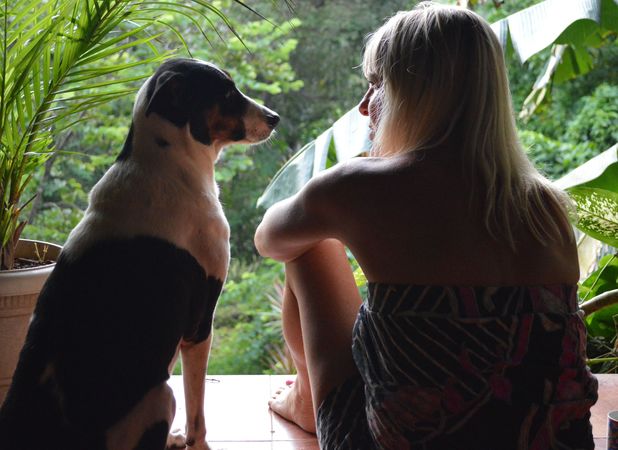 And in April 2012, the pair became even closer when the heroic hound saved the lives of 40-year-old Army medic Angie and her comrades when he sniffed out a huge collection of guns and grenades hidden by the Taliban, which were swiftly disabled by explosives experts.
However, back home Angie heard that four-year-old Vidar had been retired after suffering from post-traumatic stress disorder from his time in the war-torn country and the big-hearted woman began to worry for what was in store for him.
She was just as right to be concerned, as Vidar faced being put down if he wasn't adopted.
Thankfully, when she heard of his plight, Angie agreed to take him in to live with her.
She told
The Daily Star
: "When I heard he'd been retired after starting to get scared, I knew I had to track him down to help him. I would have done anything to make sure he had a loving home."
The inseparable pair are now residing together in Barry, Vale of Glamorgan where Angie is now working as a paramedic and Vidar is happily retired.
She added: "I'm so happy I can repay him for saving my life while we served together."
They say that dogs are a man's best friend - but we're sure Vidar definitely prefers Angie!
By Sophie Ghatreh