Peaches Geldof's husband Thomas Cohen has paid tribute to the star following her death at the age of 25.
Bob Geldof's daughter was declared dead on Monday, 7 April after emergency services were called to her home in Kent around lunchtime.
She leaves behind husband Thomas and their children Astala, nearly two, and Phaedra, nearly one.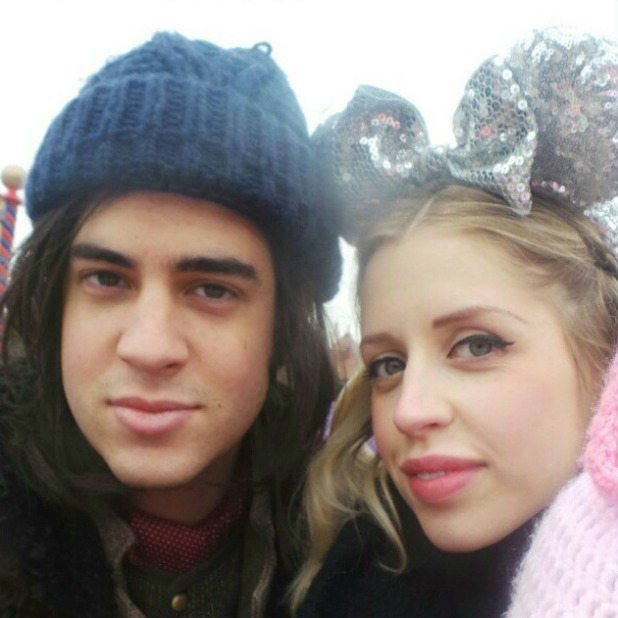 In a statement, her devastated husband said: "My beloved wife Peaches was adored by myself and her two sons Astala and Phaedra. I shall bring them up with their mother in their hearts everyday. We shall love her forever."
Peaches and musician Thomas married in September 2012 at the church in Davington where her late mother Paula Yates had married and which later had been the location of Paula's funeral.
They welcomed son Astala in April 2012, and son Phaedra in April 2013.
Peaches' father Bob has also issued a statement on behalf of the Geldof family, saying: "Peaches has died. We are beyond pain. She was the wildest, funniest, cleverest, wittiest and the most bonkers of all of us. Writing "was" destroys me afresh.
"What a beautiful child. How is this possible that we will not see her again? How is that bearable? We loved her and will cherish her forever. How sad that sentence is. Tom and her sons Astala and Phaedra will always belong in our family, fractured so often, but never broken."
Kent Police have described Peaches' death as "sudden and unexplained" so far. Emergency services were called to an address in Wrotham in Kent at lunchtime on 7 April. Investigations are ongoing.
Peaches Geldof: Her life in pictures
Copyright: Rex Features Dennis Stone