The Voice was more than a TV talent show to Kiki deVille. She wanted to let people know that you can recover from the devastation of losing a child.
When Kiki deVille entered TV talent show
The Voice
she wasn't just on a mission to get her vocal skills noticed.
The vivacious 40-year-old burlesque singer had another, very personal message she wished to share, about coping with the loss of a child and learning to live again.
Grabbing the microphone and belting out a version of Paloma Faith's Stone Cold Sober on the BBC1 show, viewers could plainly see two very poignant tattoos on her wrists.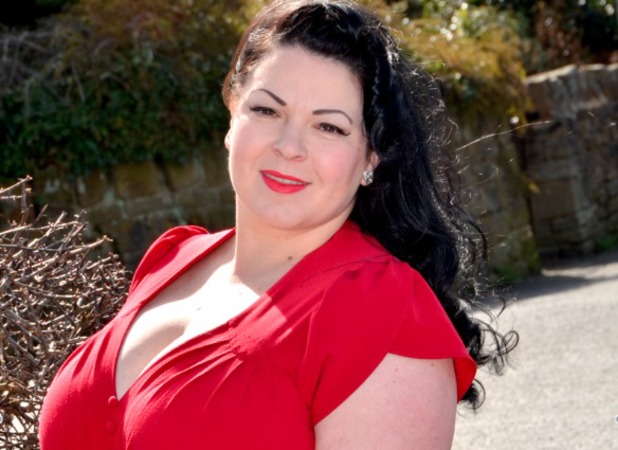 Inked on her left is: "As long as we are living our baby you will be." And on the right is the musical score to 'Somewhere Over The Rainbow'. The first refers to her son Dexter who tragically died in 2007, aged just one month and three days old, and the second is the song that was played at his funeral.
"Turning 40 gave me a newfound confidence to audition for The Voice and reach so many people on a personal level,' says Kiki. "When you lose a child, you feel guilty for having a great day, for allowing yourself to feel happy. It took me a long time to accept you can enjoy life again.
"There were times during the show when people wondered if I was taking it seriously because I'm so upbeat and always laughing. But that's just me. I have a realistic approach to life now. Nothing will ever be as serious as holding my little boy while he died."
Kiki, whose real name is Kristianne Robinson, gave birth to Dexter on 12 September 2007, weighing 7lb 11oz. Though an amniocentesis had shown there might be a slight genetic abnormality, there were no chromosomal problems, so she and her husband Christopher, now 34, believed it was nothing serious.
"The birth had been perfectly normal but when Dexter came in to the world he wasn't crying. He was very blue and needed resuscitating,' says Kiki. 'I couldn't suppress a feeling of uneasiness. As I cradled him, I thought back to the birth of my two older children from my previous marriage. Somehow things felt different and I knew something wasn't right."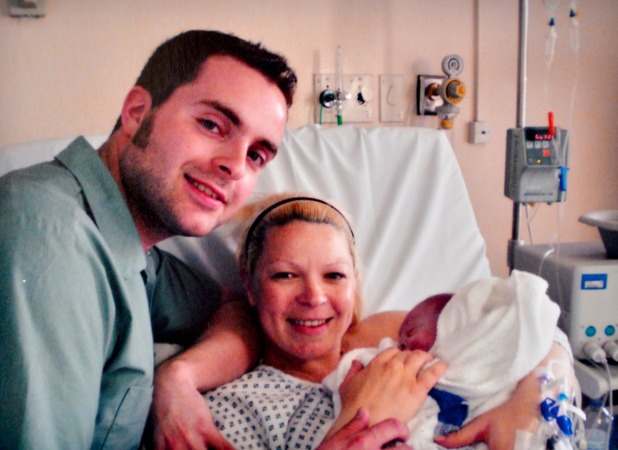 Within 24 hours, her fears were confirmed. But it was worse than she could have imagined. Dexter was moved to a special care unit as doctors broke the news that he had Zellweger Syndrome. The rare genetic disorder meant he couldn't break down toxins and had no muscle tone, so he could not even cry.
The new parents were shattered to learn there is no cure for the syndrome and that babies rarely survive past six months old. The geneticist told them it was a one in 50 million chance that they would meet and both carry the faulty gene.
Kiki says: "Christopher and I stared at each other in shock and all I can remember is an overwhelming feeling that it couldn't possibly be happening.
"As I looked at my baby's perfectly formed, tiny little toes and fingers, I wanted to scream at the unfairness of it. How could someone so small and perfect be doomed to live such a short life?"
Plagued by seizures and only able to feed via a tube, they took Dexter to their home in Earby, Lancashire, at seven days old. "We decided we didn't want the doctors to keep him alive just for our benefit," says Kiki, who is originally from Melbourne, Australia. "We had no idea how much pain he was in because he couldn't cry and we were told he had a very severe form of Zellweger. We couldn't bear the thought of him suffering.
"At one month old we had a birthday party for him – the only one we'd ever have. Everyone we knew came to celebrate with us: to say hello and goodbye.
"The following day, Dexter had a massive seizure. We took him to Derian House Children's Hospice in Chorley, where we lay with him for a few hours and he just slipped away. You never think you will have to hold your baby as he dies, but I look back now and take comfort that I was the one."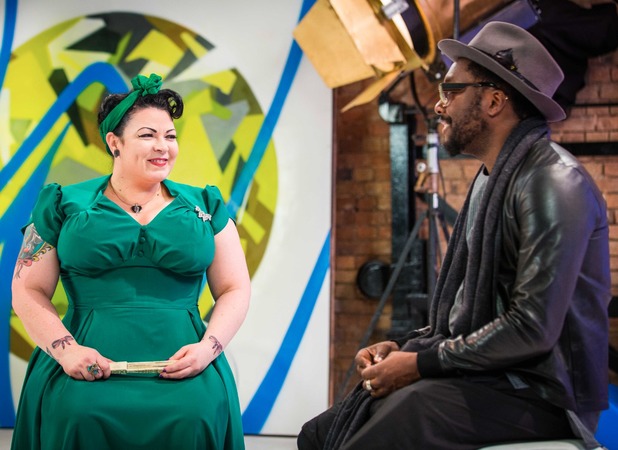 Just a month later, as the couple struggled to accept their loss, Kiki discovered she was pregnant again. "We were petrified. There was a one in four chance this child would have the syndrome too. After an agonising seven-week wait, genetic tests showed our unborn baby had escaped.
"Still, I couldn't believe we didn't face the same heartache. I was on edge for the whole pregnancy but when Arlo Dexter came into the world on 16 July 2008 screaming the hospital down, we finally knew he was OK."
Dealing with the pain of the son she had lost and joy for the son she'd just had wasn't easy. But in time, she began to accept that it was perfectly OK to feel happy, while making sure Dexter's death didn't amount to nothing: "I'm an ambassador for the hospice where Dexter died and want to do all I can to raise awareness of the vital work the charity Together For Short Lives does. They need all the support they can get – they only receive nine per cent funding from the Government."
In rebuilding her life, three years ago Kiki set up a singing school and she now performs every week. Though she was disappointed to be knocked out of The Voice in the battle rounds, Kiki feels she was successful in what she set out to do.
"I wanted to further my singing career, and now I'm being booked for bigger gigs like the Edinburgh Fringe, which I'm so excited about," she says.
"But most importantly, I've had the chance to tell other mums and dads that there is life after the loss of a baby. OK, so things will never be the same again. I know I'm a different kind of 'normal' now.
"But it's OK to love and laugh – and you don't have to feel guilty about that."
By Louisa Gregson and Su Karney
For more information or to donate, visit
togetherforshortlives.org.uk