Cats go missing in all sorts of weird and wonderful ways but this one really has to take the kibble.
Crockett, a 10-year-old tabby, spent a whole five days inside his owners' old sofa - which they had donated to charity.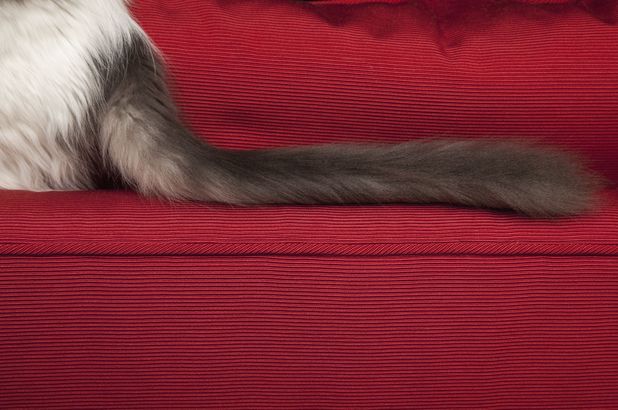 The cute cat sneaked into a piece of the furniture just before Pauline and Bill Lowe, from Corrigham, Essex gave it away to St Like's Hospice charity shop.
While most cats would probably kick up a fuss and make sure they were heard, this little tabby sat quietly in the settee for the four days it remained in the shop.
And it wasn't until the fifth day - when a couple bought the four-seater settee and took it home - that Crockett started to meow and claw at the furniture.
Jenny Munro, who works at the charity shop, told the
Daily Express
: "I couldn't believe it when a customer phoned to say they were delighted with the purchase except for the cat inside.
"They heard a soft meow sound. They they saw two claws poking out of the material. To release the cat, they had to rip the material under the sofa."
Pauline and Bill, both 66, had grown increasingly worried over where their beloved pet had got to and so they were delighted to be reunited with their kitty.
Pauline said: "We can't believe he remained silent for so long. He is a lovely cat and we were devastated – our other cats Tubbs was missing him too."
He's one lucky cat, that's for sure!
Has your cat ever been found in a weird place? Tell us below, as the best comment from across the website each week wins £50!