With Easter just around the corner, Reveal is looking forward to indulging in a little - or maybe a big - chocolate treat!
But the makers of
we-vibe
, a couples vibrator, are encouraging us to head to the bedroom rather than to the kitchen to celebrate this holiday with a much healthier - and equally enjoyable - alternative: sex.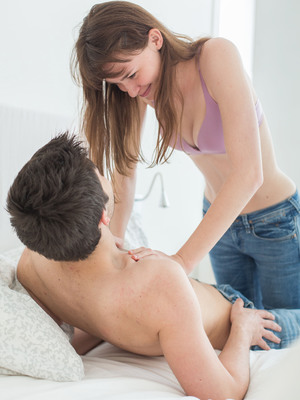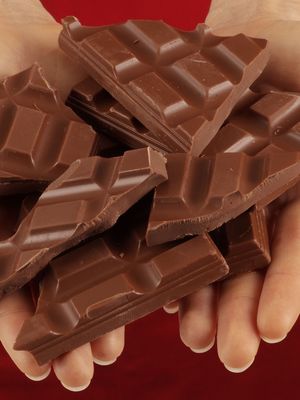 They have listed a whole host of benefits you get from having a little hanky panky - the most basic of which is that it actually makes you happy. Science boffs have proven that having fun in the bedroom releases endorphins, which boost your mood and energy.
And getting down and dirty is not only good for your mood, it's also a great for your health – yes really! Sex boosts the immune system to help fight off nasty germs. What's more, regular orgasms will lower your blood pressure and decrease stress levels.
And we all know that working up a sweat in the bedroom can help burn the calories. A study revealed that men burn 4.2 calories a minute on average and women burn 3.1 calories per minute - who knew exercise could be this fun?!
If you've ever used that classic excuse of having a headache to avoid getting passionate with a loved one, you're barking up the wrong tree. Because research shows that sexual activity actually helps to reduce the pain of headaches and even some migranes.
So what about chocolate? Sadly, our favourite sweet treat actually causes headaches. Migraine sufferers often list chocolate as a trigger food and experts say it contains amino acid tyramine, which can increase blood pressure and leading to a headache.
It can weaken your bones and the average bar of the sweet stuff contains a huge 11 teaspoons of sugar - that's loads!
Snacking on chocolate can also lead to mood swings as it contains high amounts of sugar - leading to fluctuations on our endorphin levels. This can result in mood swings and carb cravings – plus chocolate is addictive, so your brain will rely on the taste to boost your mood.
So there you have it, sex officially wins. But of course, we won't be able to resist a bit of chocolate now and again – everything in moderation. And obviously, make sure that your sex is always safe!
What do you prefer - chocolate or sex? Tell us below, as the best comment from across the website each week wins £50!