Emma Gosbell was barely out of school when she took her boyfriend's four siblings under her wing after their mum suddenly died. And then along came a baby of their own…
"As my boyfriend Brendan Maddock and I waited patiently for the pregnancy test to reveal our fate, I already knew I was pregnant – despite the fact my period wasn't even due yet.
I can't explain it. I just had a gut feeling. As the blue line finally appeared, a huge smile erupted across Brendan's face. On the other hand, I cried my eyes out for the entire day.
'What are we going to do?' I sobbed. 'How are we going to cope with another mouth to feed?'
'We'll manage! This is amazing news,' he replied, pulling me close for a hug.
I was only 18, and Brendan was 21. But it wasn't our ages that concerned me most. Nor did I doubt the strength of our relationship. We'd been together for three years and I knew we'd never be apart.
What terrified me was how we would cope – physically, emotionally, financially – with a newborn, given that we already had four children to care for.
Just two years earlier, life had been very different. Brendan and I weren't long out of school, working to make just enough money to pay the bills on our flat in Brisbane, Australia and have a bit of fun.
Then, on 24 September 2011, everything changed. We were at the beach and Brendan's mum Elen and his two younger brothers were planning to join us – but then Brendan's phone rang. I watched the blood drain from his face as he heard the news. His mum was unconscious.
We raced to Elen's house, our thoughts instantly going to Brendan's younger siblings – Meleighta, then 14, Nick, 12, Thomas, seven, and Azekial, just three – who would be scared stiff.
But we were too late. Kind, loving Elen had died of a brain aneurysm, aged just 41.
It didn't seem real. How could she be gone? But as reality started to hit home, I knew what we had to do. Our lives were about to change forever. We would keep Brendan's siblings together. His dad wasn't in a position to look after them, and no other family members were able to take them all in together, either.
So we would care for them. The six of us would build a new family. Even though I was only 17, practically a child myself, there was never any doubt about it.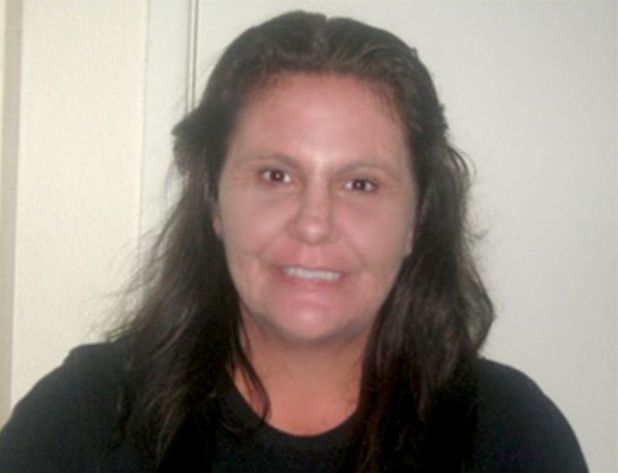 The following weeks and months were tough. While we all tried to find a way to cope with our grief, the day-to-day running of our new lives was a struggle. To care for the little ones as their mum used to, I had to leave my job with an estate agent, so money was tight. Although Brendan worked 13-hour days on construction sites, we were forced to move out of Elen's rented home and find something more affordable.
But no matter what setbacks we faced, we always pulled through together. When no one wanted to rent a home to a couple of teens with four kids in tow, Azekial won over our landlady by handing her a bunch of flowers, telling her he'd love to live there, with a big cheeky smile.
In time, we settled into our new way of life. I learnt to shop, cook and clean while juggling school runs and homework.
Then, in February last year, I was terrified to discover I was pregnant. But when our gorgeous daughter Elleigha was born on 20 October, I realised how Elen must have felt every time she gave birth to one of her children – blessed.
I couldn't imagine not being there for my little girl, and the pain of Elen's loss felt stronger than ever.
With five children, including a newborn, to look after, things were even crazier than before. But we did our best to make sure we had lots of fun too, with barbecues and trips to the beach. I wanted us to build happy memories together.
Last year, out of nowhere, my sister Aimee nominated me for a Barnardo's Queensland Mother of the Year award.
I couldn't believe it – and I was even more incredulous when I was invited to Sydney for the awards ceremony. I had no illusions that I would win, but I was ecstatic to spend three days in the city, sightseeing and enjoying a bit of glamour for once!
But then, at the ceremony, they called out my name – I had won. I was completely overwhelmed, especially by all the media attention.
I've never felt like I've done something extraordinary. Brendan and I could never have stood by and watched his family get torn apart. They lost so much when Elen died. We just did what we had to.
While I've never tried to replace Elen, I will always be here for them. I'm so happy that our little Elleigha, now five months, is growing up surrounded by so much love.
Everyone says how much she looks like Elen, and I know she would be proud of what we've achieved – together."
By Jenna Good and Su Karney