A baby trapped in a burning flat was saved by a passerby, after being thrown from a first floor window.
Heroine of the moment, Bethan Woolford, happened to be passing by on her way to work when she noticed a flat in Harlow, Essex, on fire.
She then saw frantic young mother Robyn Jeffery, 17, holding her baby son Harley at the window, screaming for help.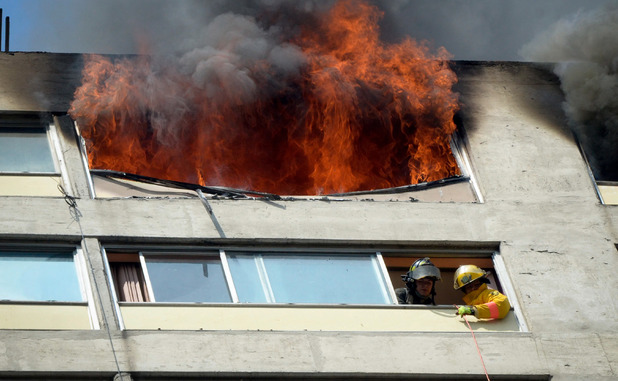 Quick thinking care worker Bethan got out of the car, ran up to the burning flat and urged Robyn to throw her one-year-old son out of the window.
The 20-year-old was quoted in
The Daily Mirror
saying: "This girl opened the window and screamed: 'My baby's in here. Please catch my baby!' I told her to chuck him down. She said she couldn't but I swore I'd catch him. She held him out of the window and let go. I caught him around his waist. It was just instinct."
Meanwhile, Robyn was saved by an unidentified van driver who came to her aid. He placed his ladder up against the wall, allowing her to safely escape the blaze.
Relived and grateful, Robyn added: "I don't know how to thank her. She's such a hero. I wouldn't have jumped. I just don't think I would have done it. It was the hardest day of my life but I'm so glad my little boy came to no harm."
by Maisha Lewin
Got an iPad or iPhone? Reveal Mag is specially designed to fit!