Rebecca*, 19, wasn't sure if she had been raped after getting into bed with her attacker
'When I first met Andy*, I actually fancied him. He was at the same uni as me and I thought he was good- looking and funny.
We flirted over Twitter and text and part of me wondered if he might even be my next boyfriend.
But then, a week later, he raped me and ruined my life.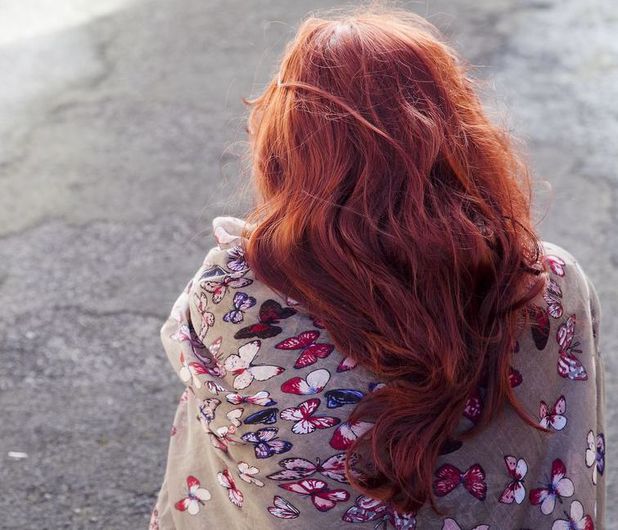 It happened on our first big uni outing. That Saturday night began so well – everyone was in a really good mood. We had a few shots and took to the dancefloor.
Because I lived further away, Andy had said I could stay over at the flat he shared with some other students, so I was able to let my hair down.
But later, Andy's mood soured. He thought I was dancing with another male friend and, when I told him he was mistaken, his temper flared. He slammed his hands on the wall.
I told him he was being ridiculous, putting his behaviour down to jealousy and alcohol.
But it felt like the night was over, so I suggested we leave. Looking back, I should have made him leave alone, but I didn't want him to think I was staying with someone else. I wanted to reassure him he was the only guy I was interested in.
Back at Andy's, we got undressed and into bed. When he leant in to kiss me, I kissed him back.
As he held me, I got lost in the moment and the next thing I knew, we were having sex. But it didn't feel right. I'd only known him for a week. It was too soon, too rushed. What would he think of me? I couldn't bear it and pushed Andy away.
'I'm sorry, I don't want to,' I said.
Really?' he asked, sounding annoyed.
I rummaged around in the dark for my underwear, embarrassed. But Andy got there first and moved them away from me.
'I'm in control. You'll do what I say,' he said, pushing me back on the bed. Then he climbed on top and started having sex with me, his face buried in my shoulder.
I froze. I couldn't scream – even though I knew two of his flatmates were in the house. I just wanted it to be over.
When he finally rolled off me, he noticed I was crying. 'Are you going to get me done for it?' was all he said.
I grabbed my dress and ran out without any shoes, crying hysterically until a friend came to collect me.
Afterwards, I didn't know what to think. I knew Andy forced me to have sex against my will but I didn't know if that meant I'd been raped. After all, I'd started having sex with him and then changed my mind.
On Monday morning, I went to a walk-in centre to ask for the 'morning after' pill. When the staff asked what had happened, I broke down and they advised me to report it straight away.
Still feeling confused, I gave the police a statement. The officer explained that the moment I'd withdrawn my consent and Andy had continued, it had become an act of rape. What had happened was as wrong in the eyes of the law as it had felt to me.
The police launched an investigation and arrested Andy. But a year on, they decided there wasn't enough evidence to take the case to court. I felt so angry. The lack of justice made everything worse.
Now, I'm on antidepressants, suffer from abdominal pain and have flashbacks. Every day, I live with the fear that he might walk past me in the street.
There is such a lack of support for victims. How are we supposed to just rebuild our lives after something so horrific? More needs to be done – now.'
SIGN REVEAL'S PETITIONWe are calling on the Government to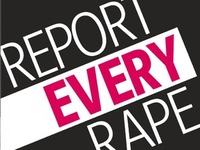 provide more funding for special support workers for rape victims.Independent Sexual Violence Advisors (ISVAs) are critical in providing support and knowledge to any victim who has chosen to report their attacker and may then face the harrowing ordeal of a trial and cross-examination in the witness box.There are currently only 180 ISVAs and they are greatly overstretched.We require 100,000 signatures to get our petition heard in the House of Commons, so we need your help.To make this happen, we ask that you tell your friends, family and colleagues about our campaign and share it on Facebook and Twitter.Click here to sign now and show your support. Thank you!IF YOU NEED HELPFor confidential advice and support contact Rape Crisis on 0808 802 9999 and rapecrisis.org.ukIf you would like to tell your story, completely anonymously, please email reporteveryrape@revealmagazine.co.ukShow your support and join us on twitter @revealmag #reporteveryrape