Emma Grandison, 31, from Preston, was delighted when she found out she was having a baby. But just weeks later, doctors had devastating news
'Over the past six months, I've been given the best and worst news of my life.
Finding out I was pregnant was the most incredible experience. Ever since I met my husband Ian three years ago, I knew I wanted to have a family with him. So when I found out I was carrying his baby, it felt like my dreams were coming true.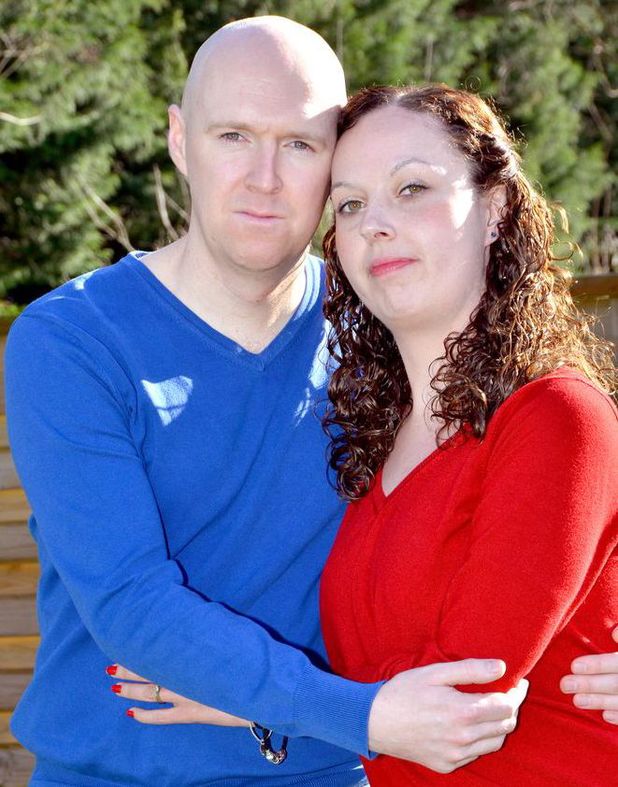 I barely had the chance to get used to happiness before it was shattered weeks later, when I was diagnosed with terminal cancer. Even with chemotherapy, I can only expect to live another two years.
My whole world turned upside down twice in quick succession. I can barely get my head around it.
Ian and I met online in 2011 and bought our house in February 2013. We'd known we were right for each other from the start and had a plan – buy a house, get married, have a baby. We found our dream home when I was 30, so I decided to come off the Pill and start trying for a family.
In two weeks, my period was late. I'd assumed it would take a year to conceive, so Ian and I were giddy with shock and excitement when the test was positive.
But when I was 10 weeks pregnant, in July 2013, I got a niggling pain in my side. If I hadn't been pregnant, I would probably have ignored it. But, worried something was wrong with the baby, I went to my GP.
Doctors thought it was a water infection, then gallstones. But a scan showed it was far more serious. I had bowel cancer and the tumours had spread to my liver.
As the doctor told me it was terminal, I gripped Ian's hand and tried to concentrate on their words. But it felt like it wasn't real, or it was happening to someone else. Surely this couldn't be me they were talking about. There was a life inside me. How could I be dying?
"Because it's so advanced, you have about six months left. With chemo, we could extend that to two years," the doctor said.
All I could think about was everything I'd wanted to do. Watching my baby taking her first steps, learning how to talk. Ian and I had talked about getting married. Now, my future seemed so short.
I was terrified chemotherapy would harm my unborn baby, but ultimately there was no choice. It was either have the treatment and live for as long as possible, or refuse it and die just months after our child was born.
My prognosis was so bleak, it would have been easy to give up there and then. But I had Ian and our baby to live for and I was determined to fight as hard as I could.
In September 2013, I started treatment, going to hospital once a week to be fed the concoction via a drip for nine hours at a time.
Ian and I had booked a holiday to Iceland that October but, just a few days before we left, he dropped down on to one knee and proposed. I was over the moon – especially when my three best friends organised our big day while we were away, to be held in just three weeks' time on 10 November 2013.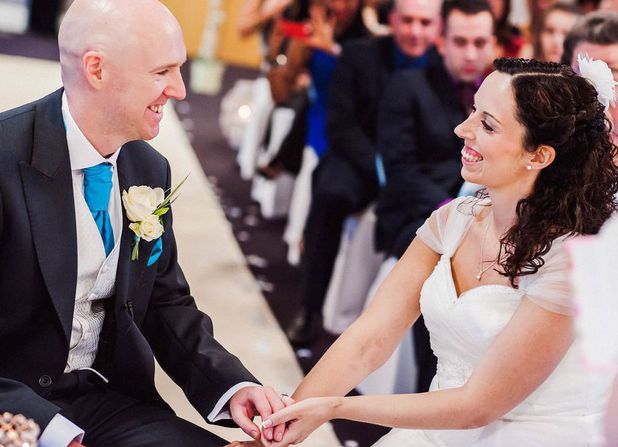 Although our wedding was arranged at such short notice, there was still time for my baby to make an appearance. Just five days before the ceremony, at 25 weeks pregnant, I started feeling pains. At first I put it down to the cancer but, when they started to speed up, I realised they might be contractions.
I told Ian my thoughts, then my waters broke.
Within 20 minutes of us arriving at the hospital, our daughter was born on Bonfire Night. Weighing just 1lb 10oz, Erin was tiny, but already a fighter. As she was being ventilated, she bunched her hand into a fist and punched the doctor's hand.
Although our wedding was so soon, I was determined not to miss it. I threatened to discharge myself and, after agreeing to spend some of the day in a wheelchair, my doctors finally gave me the green light.
It was the best day of my life. Everyone laughed and danced, and the word "cancer" wasn't mentioned once. Ian and I even sneaked out to the hospital to see Erin before the reception and I was allowed to hold her for the first time. It was perfect.
Erin's still in the Royal Preston Hospital and I visit her twice a day. She's 7lb 5oz and is feeding well but we've been warned that when she comes home, she'll need to be given oxygen as her lungs are so underdeveloped.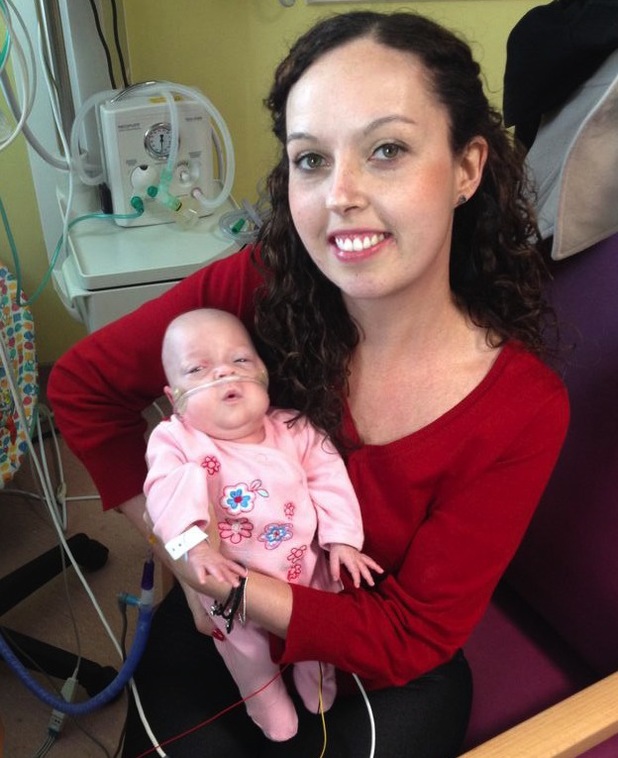 I'm having chemotherapy once a week and have been prescribed a new drug that I'm hoping will be successful. Doctors don't think I have much longer than two years, and I do have bad days where it all seems too much to bear.
But I have amazing friends, a gorgeous husband and a beautiful daughter – I always find something to smile about, even if those things are sometimes harder to find.
I'll never give up. With my new family, I've got everything to live for.'
by Kristina Beanland and Sarah Whiteley