For these three women, vibrators and kinky cuffs were the key to shaking things up!'A vibrator gave me my first orgasm – at 48'
Kim Smith, 49, from Hemel Hempstead, Hertfordshire, had never climaxed until she became part of the Ann Summers' 'O Team' in 2013.
'I'd never been bothered about sex – in fact, I always thought it was extremely overrated. Something to do to keep your partner happy but not something to linger over or enjoy.
The only clue I had that I wasn't experiencing what I should have been, was during a wine-fuelled conversation with friends about seven years ago. The talk had turned to sex and I told them how unimpressed I was. They looked at me aghast. "You clearly haven't had an orgasm," they told me.
Openly, I scoffed at their words but, inside, I couldn't help but wonder if they were right. After all, what was everyone else so bothered about? So last year, when I saw that Ann Summers was looking for a group of women to improve and create new sex toys, I decided to go for it. And out of 600 women, I was picked.
There, I talked to the other members of

the panel and discovered my friends were right. I'd never experienced anything like what these women were talking about.
But I still couldn't get to grips with sex toys. I didn't like the shapes or the noise they made. So Ann Summers put me in touch with a gynaecologist, who asked me to try a new toy he'd been working on.
Called The Ultimate O, this vibrator was completely different and after a couple of experimental tries, I finally felt confident enough to give it a go.
So I treated myself to a nice meal and after a relaxing bath, I brought out the toy. And this time – there it was! In that one instant I realised just what I'd been missing out on for so long. This was why everyone loved sex so much.
Over the last six months, I haven't used my toy as much. But for the best possible reason: I now have a new boyfriend. And together, we're making up for all the years – and orgasms – I've missed out on.'
'Sex aids got me my own house'
Selling sex toys helped Carly Murphy, 26, of Rotherham, get out of debt and put a roof over her head.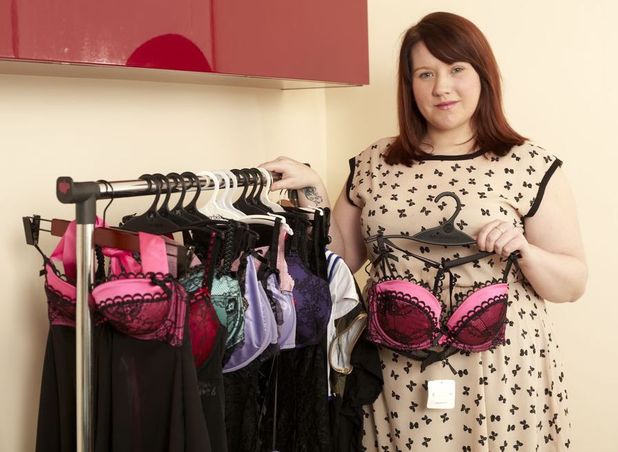 'Just three-and-a-half years ago, I'd never even used a sex toy. But now I couldn't be more knowledgeable about all things kinky.
Before I got into selling sex toys, I was a nursery nurse. Although I loved my job, the low pay of £500 a month meant I'd ended up in £3,000 of debt and had to turn to loans just to get by. There wasn't even a chance of promotion.
In July 2010 I did a car boot sale in the hope of making cash from my old things. The lady next to me had some saucy costumes for sale. She explained she was a manager at Ann Summers and asked me if I'd be interested in buying any. Blushing, I said no. Then she asked if I wanted a job.
The next day I went to her house and she explained I could hold Ann Summers parties and get 25 per cent commission. It sounded too good to be true. I signed up immediately.
Holding my first party for the girls from work was terrifying but they were all really supportive and splashed out on amorous aides. Then, I held another one for my then-boyfriend's mum and sister. I couldn't believe it when I sold £900 worth of goodies over the two nights.
Before long, I'd got out of debt and in June 2012, I was making enough to move into my own home. I'd even given up my job as a nursery nurse to be a full-time party plan manager.
Sex toys have whipped up my world – in the best way.'
'A couples' toy helped us conceive'
Natalie Stearn, 26, from London, had no libido until she and her partner Lee introduced the We-Vibe into their bedroom.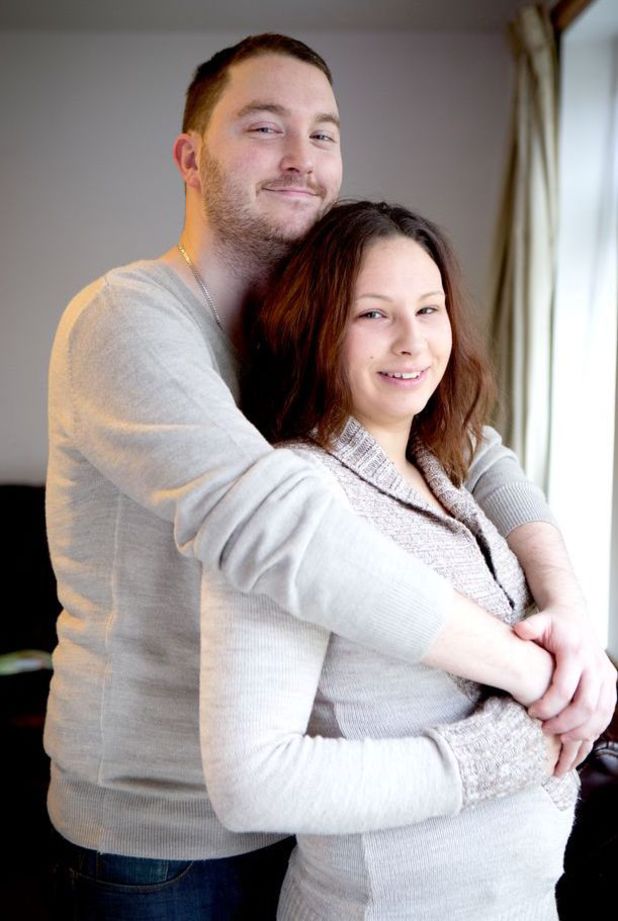 'After my boyfriend Lee James and I had our first baby, George, in November 2010, our lives changed completely. We were both besotted with our son. But between his night feeds and Lee, 28, working shifts as a bus driver, any spare time we had was spent catching up on sleep.
This was fine at first but when we decided we wanted to give George a little brother or sister, it became a problem. Because, although I really wanted a second baby, I had no urge to create one.
Months passed but my libido was completely gone. Although I still fancied Lee, whenever I slipped between the sheets, the idea of an extra couple of hours sleep always seemed more appealing than anything physical.
I swung between frustration and upset. When I confided in a friend in October 2011, she told me the same thing had happened to her. "We got a sex toy called the We-Vibe," she said. "It really worked."
I was a bit embarrassed. Lee and I had never needed extras in the bedroom department before. But we figured it was worth a go, so I invested in the vibrator designed specifically for couples.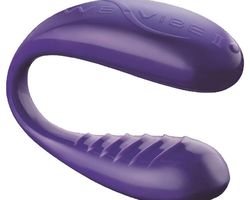 Within minutes of us trying it out, I'd forgotten all about being tired. It was incredible – there was no way I could fall asleep while we were using that!
And things got even better when I realised it had worked. Just two months later, I was pregnant with our second baby, Arthur, now one.
Since then, we've had another baby, Bettie Joan, now six months, and although we've decided we don't want more children, we won't be throwing away our We-Vibe yet!'
Got an iPad or iPhone? Reveal Mag is specially designed to fit! Find out more here