What happens if you fall in love with the wrong person? At the wrong time?
In Claire Dyer's tender new novel,
The Perfect Affair
, 81-year-old Rose watches as her young married friend, Eve, finds herself falling in love with someone she shouldn't – much as she did herself several decades earlier. It seems the age old question lives on: is it better to follow your heart or your head?
In this exclusive extract, Rose and her married colleague, Henry, have spent years resisting the attraction they feel for one another. Then, in October 1963 they find themselves in Athens for the launch of a ship, the Ajax Star. At last, away from anyone they know, they spend a night together. It is a night which will change their lives forever.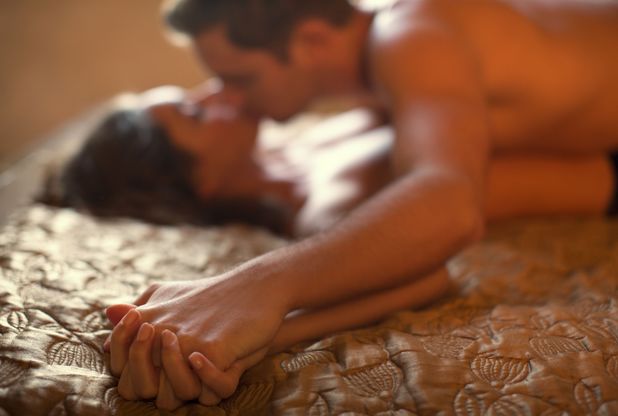 The taxi drove off and, as Henry walked towards the hotel, he looked up. Rose raised her hand in greeting, found she could not swallow.
It was as she imagined it. She heard him speak to Balios, heard him climb the stairs, heard him stop on her floor and she waited, not breathing, not swallowing. And she knew.
When he knocked on her door, she was waiting on the other side of it and when she opened it, he stepped across the threshold and was holding her, his head bent, his cheek resting on the top of her head.
He tasted of spiced food and Greek beer. He seemed tired too, it was like he was inside out and when they kissed his mouth was full of something she could not name, a kind of grief and joy she had never tried to define before, had never needed to, not until now.
Then his hands were inside her wrap. He slipped it from her shoulders and cupped her breasts, fingering the lace of her bra. She undid the belt so the gown fell to the floor. He reached round to unfasten the clasps. She stepped out of her slip and underwear.
'You are beautiful,' he said as he guided her to the bed. She could feel his hand tremble as it rested in the small of her back. It reminded her of that time in Simpson's. She smiled quietly to herself.
'Don't ask,' she said as he switched off the bedside light and stretched out on the bed cover. The streetlamp outside glowed orange in the room. The distant beat of music seemed to match the beats of her heart.
'Don't ask what?' He was sitting on the edge of the single bed, unbuttoning his shirt.
Although this was the first time, the sight of him was so familiar to her it was as though they'd done this a hundred times before.
'Whether this is what I want, whether we should.'
'I wasn't going to,' he said, lying down beside her, the inch of air between them both electric and soft. 'It's too late for that. It was too late for that way back when I met you, when we started this.'
And he kissed her on her mouth and her nipples and bent his head until his tongue was in between her legs and she was holding the word 'we' in her fists as they grabbed the bedcover and her orgasm grew in circles until she came and cried out his name.
Then he was in her, all the length of him. He'd had a French letter in his trouser pocket which he'd laid carefully next to the bed and which he'd put on just after she'd cried out and he moved above her and she watched his face in the glow from the streetlamp outside.
She could see his lips move as he came in her and then he rested his body on hers and they'd both wept. She'd marvelled briefly that perhaps he'd known this would have happened, that he'd prepared for it, but the thought didn't worry her. She would not allow anything about that night to worry her.
And then they slept. There was no real need for words. They'd spoken them all already, to each other, to themselves, out loud and in their heads throughout all the years they'd known one another.
This, she thought, is perfect, and she watched his face beside her, his eyes closed and his breathing steady. She really believed that they would be good at this; that this would be something good.
Reprinted by permission of Quercus Books © (2014) Claire Dyer
The Perfect Affair by Claire Dyer is out today, priced £7.99 - click to buy your copy now!