Patience is a virtue, but that doesn't seem to be the case for Fern, an 18-month-old boxer dog from Dundee.
Upset at having been left alone in her owner's car, the pooch won herself quite the reputation as 'the Diva Dog', when she slid into the front seat and impatiently hooted the horn for an ear-blasting 15 minutes.
Oblivious to her doggy strop, owners Graham and Fiona Haddow were busy viewing an art gallery in Broughty Ferry.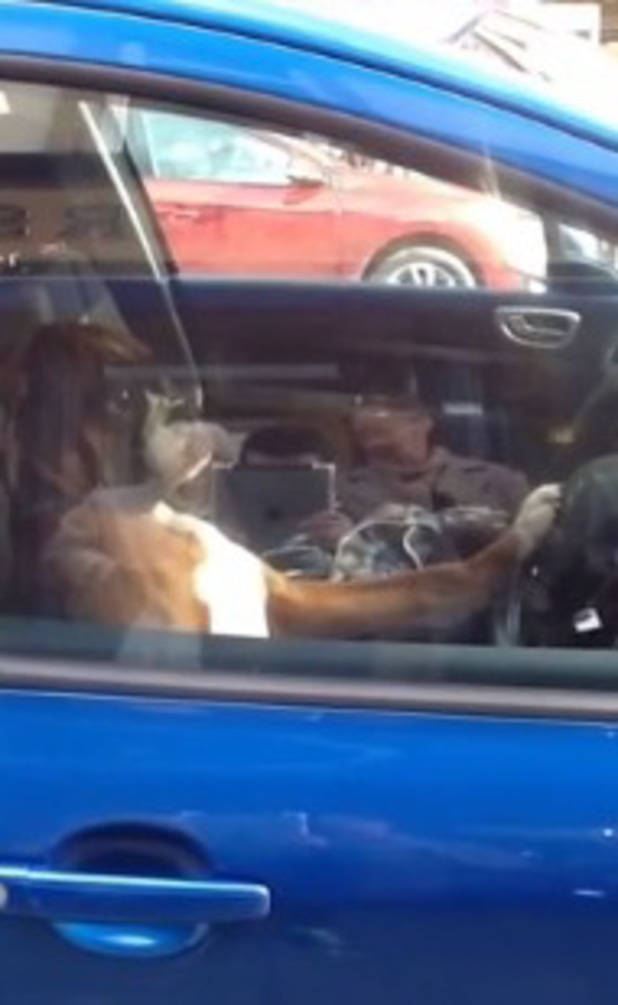 Clearly not happy with the arrangement, attention-seeking Fern put on a show within five minutes of the couple leaving the car. Repeatedly hitting the horn, she was keen to show the Haddows who had the upper paw.
Passers by were bemused by the spectacle, with many stopping to capture the canine's mischievous display on camera.
Afterwards, Mr Haddows was quoted on the
Mail Online
saying: "I think she is a bit of a diva. She just wants a bit of attention and she seems to have gotten her way this time... I might have to put something on the driver's seat to stop her doing it again."
Footage of Fern the boxer has since gone viral, becoming a YouTube hit with over 8000 views.
Check out the video here:
by Katie Storey
What's the funniest thing your pet has done? Let us know!