Who knew a poodle could work an 80s 'fro good enough to give Cher a run for her money!
One such a poodle is Ricky, the latest canine star to take the coveted Crufts crown and world famous title of Best in Show 2014.
Officially named Afterglow Maverick Sabre, the two year old standard poodle stood head and shoulders above all other pampered pooches with his fantastically coiffured 'do.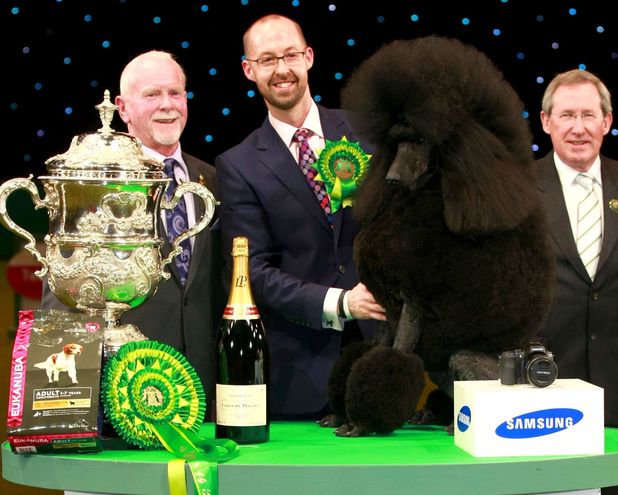 This year's primped and preened champion was voted as Crufts' best all rounder, beating 21,000 competition entrants in his last ever show.
Afterwards, Ricky's handler Jason Lynn, from Preston, declared his pride for his prized pup and revealed that Ricky's time as a Crufts competitor had come to an end.
The finalists took to the arena at Birmingham's NEC to be judged on a number of attributes including their health, coat and character, but it was stylish poodle Ricky, sporting a thick head of hair most girls would envy and a coat of fur to match, that was finally honoured as 2014's winner.
by Katie Storey