As this week marks the start of Ovarian Cancer Awareness Month, Julia Brown tells Reveal how her daughter was diagnosed with the condition at a terrifyingly young age.
Every mum dreads the day her bright, bubbly little girl turns sullen and moody, slamming doors and bursting into tears for no reason. But for Julia Brown, it was more of a shock than most.
Because her little girl Niamh wasn't a teenager. She was only seven years old.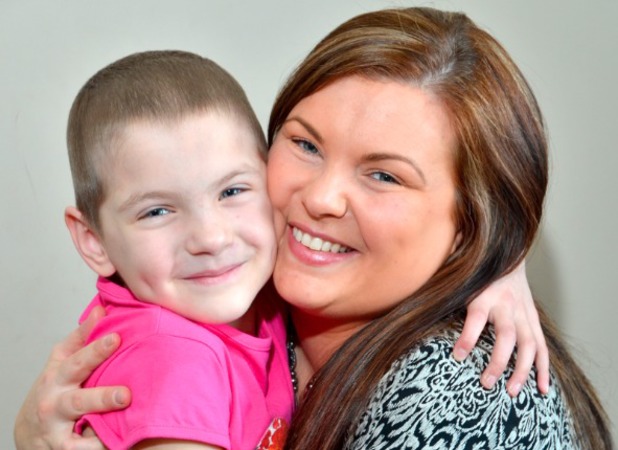 "Niamh had always been a really easy child, she'd never acted up or answered back," Julia, 36, says. "So I barely recognised the little girl who was storming around the house. She'd suddenly start sobbing for no good reason."
Julia was worried that her daughter was experiencing early puberty but the truth was far more scary. Niamh was diagnosed with ovarian cancer. It was such a rare form, doctors had no idea how to treat it – or what her prognosis was.
Growing up, Niamh had always been well-behaved and, as a dedicated gymnast, extremely healthy.
"She was always happy and smiley," remembers Julia. "So when she became moody in June 2013, we noticed immediately. I'd just had another baby, Martha Rose, so my husband Darrell and I put it down to a cry for attention."
But Julia became more concerned when Niamh complained her chest was hurting. In fact, she was actually growing breasts.
Doctors initially thought Niamh was suffering from a hormone imbalance but when she developed a lump under her arm and her stomach became swollen, she had a full examination and an ultrasound scan.
They then discovered the schoolgirl had a mass the size of an orange on her ovaries. Doctors said the tumour was releasing hormones which were causing her to go into early puberty and that she would need an operation to remove it, which in turn would stop her body from developing.
"Even then it didn't occur to me it could be cancer," explains Julia. "At that point my biggest worry was of her losing her ovary and not being able to have children. I asked if her eggs could be frozen but I was told they wouldn't be mature enough."
Much to Julia's dismay, during surgery in July 2013, Niamh did have to have her left ovary removed, as well as her appendix.
"Although it was awful, we were just pleased it was over. Niamh was so brave – the only thing that bothered her was the fact that she'd been told she couldn't do gymnastics over the summer holidays.
"We were so relieved, we organised a camping holiday to cheer her up and spend time as a family."
Two weeks later, Julia got a call from the hospital asking them to go in the next day. Assuming it was a check-up, Darrell, 28, took Niamh, while Julia went to work.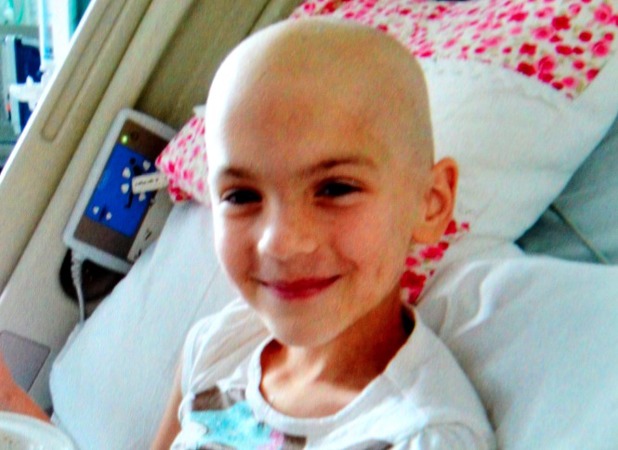 But the doctors had devastating news. Niamh's tumour was cancerous – and it was so rare, the doctors had had to call other specialists around the country to discuss the best treatment for her.
"When Darrell called me, I couldn't hear him because he was in tears. It was the first time I'd ever known him cry," Julia says. "I was in bits. I can barely remember getting to the hospital – all I could think was this didn't happen to people like us."
When she arrived, the doctor explained Niamh's particular cancer had only occurred in 20-30 girls before, so there were no facts or figures to go on.
By mid-August, Niamh was fitted with a Hickman line [a tube for administering treatment] and was starting chemotherapy.
"Niamh was so brave and she never complained about any of her treatment. She did get a bit upset when her hair started to fall out but after her dad talked to her she agreed to shave the rest of it off. We bought her lots of colourful bandanas to wear and a wig."
Niamh had regular chemotherapy until the end of October, when doctors were satisfied the cancer was gone from her body. But, because it is so rare, they have no idea whether it will return or not.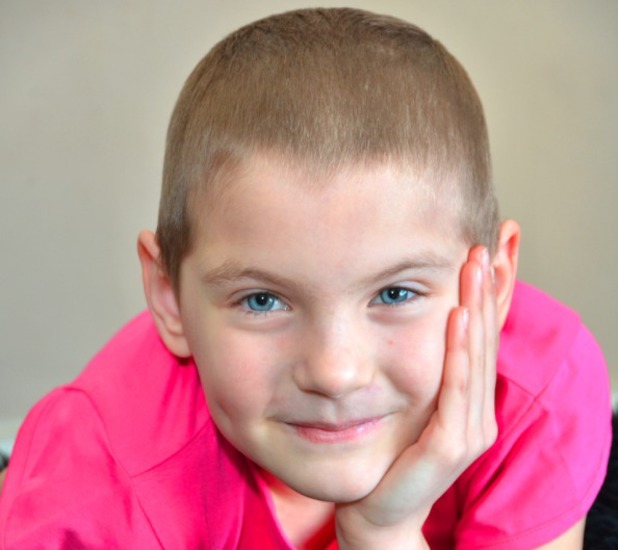 "Niamh will have monthly appointments for the next two years, as they want to keep a close eye on her. It's terrifying it might come back but we're all trying to put that to the back of our minds. There's no point dwelling on something that we can't change or that might never happen.
"For about a month after the treatment, she was really poorly but then started getting back to normal – her appetite returned and she got her energy back. She even returned to gymnastic classes."
Now, the family are enjoying life with Niamh as a healthy child again and focusing on taking each day at a time.
"Looking back, it all seems so surreal and I know it may not all be over yet. But I just hope that the next time she starts acting like a moody teenager, it's because that's exactly what she is – and I for one won't be complaining."
By Eugene Henderson and Sarah Whiteley