Lolly Mack, 40, from London, was left paralysed after an accident in a club, but that isn't stopping her fulfilling her dreams
Lolly Mack can remember the day she was paralysed as if it was yesterday. It's a day that will stay with her forever, that turned her whole world upside down. In one split second, she went from living a glitzy life as a glamour model and make-up artist for Chanel, to not being able to move her arms or legs and becoming completely dependent on her family.
"I should have relied on my gut instinct," says Lolly, now 40. "I hadn't wanted to go out that night. I was shattered from working all day and all I wanted was to snuggle up in my pyjamas. I even called my mum to say how tired I was and she told me not to go out if I didn't want to.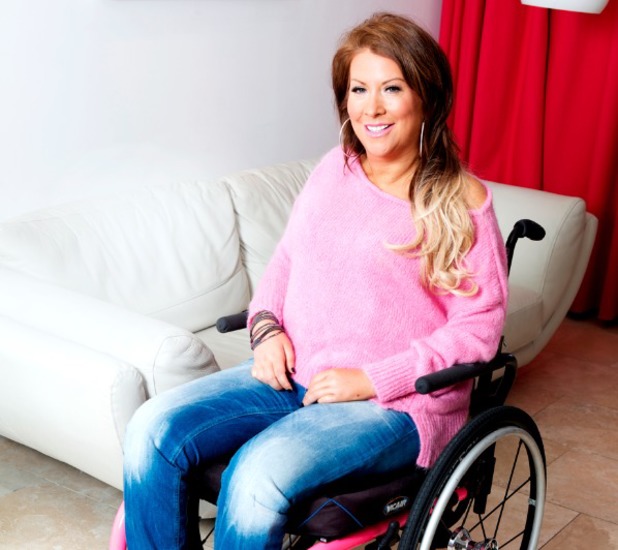 "But my boyfriend was over from Rome and I wanted to make the most of him being in London. So when a friend invited us clubbing, we decided to go."
But just minutes after Lolly had bought a drink, she was involved in the accident that would change her life forever.
"I was standing by the bar when I suddenly felt a massive thud on my head. I fell to the floor, thinking I was being attacked. My friends crowded around above me, telling me to get up but I couldn't. I wasn't in pain – in fact, I couldn't feel any of my body. The only thing I could move were my eyelids."
A 15st man, high on ecstasy, had fallen off the balcony above and landed directly on top of Lolly. An ambulance rushed her to hospital.
"I remember asking the paramedics if I'd survive and they didn't reply. I was terrified. I thought I was going to die."
Arriving at King's College Hospital, it was discovered that her neck and spinal cord had been compressed, leaving her paralysed from the neck down. She needed emergency surgery to stabilise her back but that was only the start.
For the next 10 months, she remained in hospital, having rehabilitation and learning how to cope with life in a wheelchair – a far cry from the years she'd spent travelling the world and working with celebrities.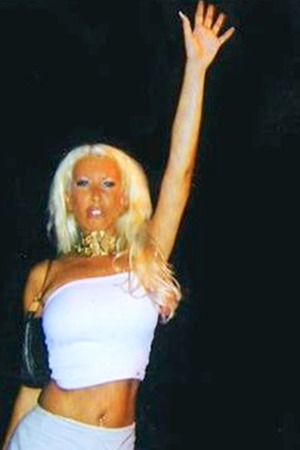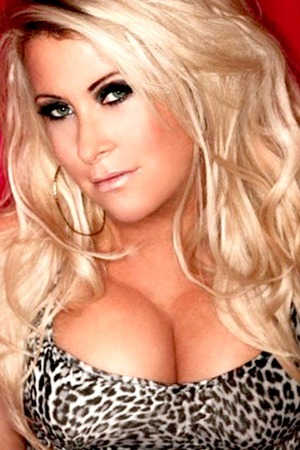 "I thought my life was over as it dawned on me that I couldn't do anything for myself any more. I shut myself away, refusing to speak to or see anyone who wasn't a close relative. I couldn't concentrate on anything the doctors told me and I kept breaking down.
"But then, three months after the accident my brother, Tony, came to see me. He said he'd been doing some research on spinal cord injuries and he believed I'd be able to walk again one day. If he believed in my future, then I realised I had to as well."
So, with the support of doctors and her family, Lolly threw herself into her daily exercises, which involved her regularly moving her limbs to keep them supple.
When she was finally allowed to move back to her mum's house in January 2005, she continued pushing herself, joining every physiotherapy session available and starting a healthy eating plan to lose the weight she'd gained through lack of movement.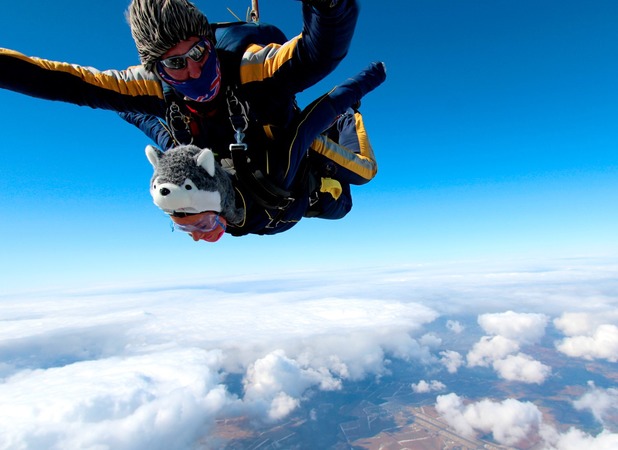 "I also set up a website to document everything I'd learnt in my first few months of being paralysed, so other people wouldn't feel as lost and alone as I had. Through that I met a group of girls who I've become really close to over the last four years.
"We all suffer from some degree of paralysis and we call ourselves the 'Cure Girls', as we believe that doctors will be able to cure our injuries and that we'll walk again.
"We discuss how we can raise money and what charities we want to support."
Meanwhile, Philip Brady, the 6ft 3in man who had fallen on top of her, was found guilty of GBH and was sentenced to two years, which was reduced on appeal.
Through her punishing exercise routine, Lolly slowly regained strength in her arms. Though she had no control over her wrists, hands or fingers, she learnt how to mobilise her whole arm to use her laptop and apply make-up with special equipment.
As her confidence returned, she went travelling to America and even took part in a skydive to raise money for the charity Spinal Research.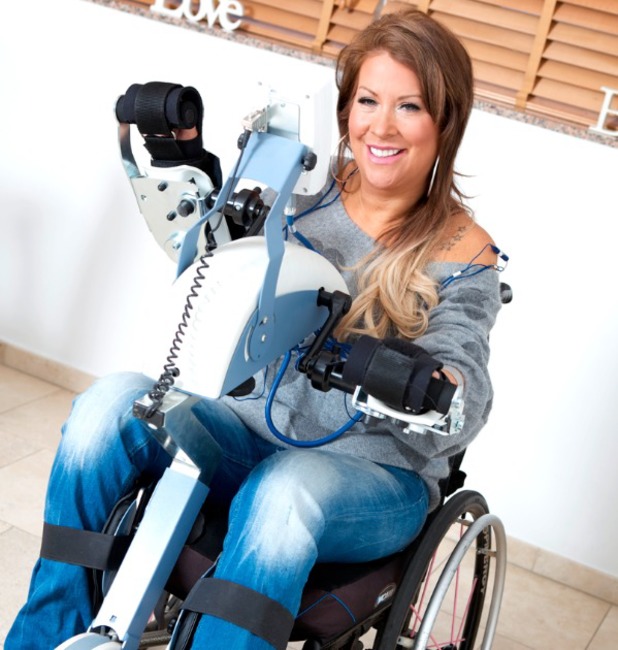 "It was something I'd wanted to do long before my accident but I'd never made the time for. So when one of the Cure Girls decided to complete a marathon by pushing herself round the 26 miles in her wheelchair, I decided I shouldn't let anything hold me back. I raised £3,000 and it was incredible – both the skydive itself and the fact I'd proved to myself that nothing could keep me from realising my dreams."
Most recently, Lolly has 'cycled' the 264 miles between LA and Las Vegas on an electrical simulation bike at her home. Although she still can't move any of her limbs properly, the specially designed bike from Cyclone Technologies is fitted with electrical pads that she attaches to her arms and legs, which pumps her muscles, allowing her to 'cycle' the miles. This latest venture has led to her raising another £1,200 for charity.
"I hope I will be able to walk again one day but I'm not going to put my life on hold until that point," Lolly says. "I got a tattoo on my arm recently that says 'To life' and that's exactly what I'll continue to celebrate for as long as I can."
For more info, see
cyclonemobility.com