Most dieters dread that fateful moment of stepping on the scales.
But new research shows that millions of British women are going to extreme lengths to appear 'lighter'.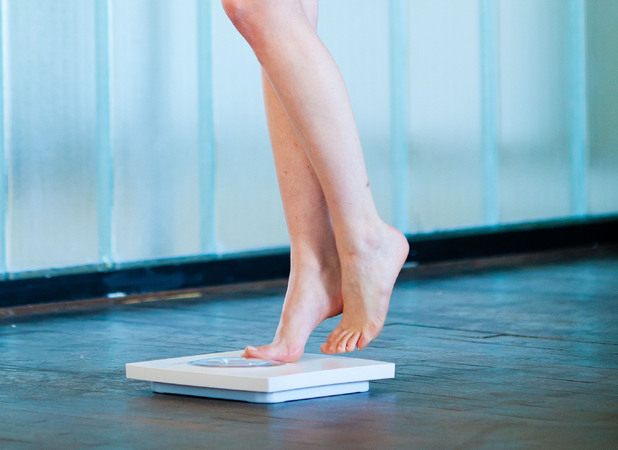 A recent study of 2000 women aged over 30, conducted by the sugar-replacement brand Splenda, revealed a number of bizarre rituals that many women go through in an attempt to shed those precious pounds.
The theory that we're lighter first thing in the morning boosts over a third of women to jump out of bed and straight onto the scales - and over half of calorie-counters will make sure they go to the toilet before a weigh-in.
Whilst these tactics seem relatively rational, weight-conscious women will go to greater lengths to feel thinner.
A shocking 7 per cent will blow dry their hair to lighten their load, whilst a worrying 2.5 per cent of women will starve themselves the day before a weigh-in.
And a cheeky 2 per cent actually sabotage their scales, setting them below zero!
The study also revealed that nearly 40 per cent of us have fibbed to friends and work mates about our weight.
Over half the women questioned cited 'stress' as the biggest cause of diet failure. One in four find dieting more stressful than moving house and a whopping 15 percent said it ranks higher than child-birth.
Splenda's spokesperson Hannah Vose says that dieting shouldn't be about losing a few pounds in a short space of time, but making small, manageable changes to your lifestyle.
She said: "Forget these dieting rituals and enjoy a healthy lifestyle which includes a balance of exercise and eating sensibly."
By Hayley Richardson