We love these adorable pictures of a lioness carrying her nine-week-old cub across a river. Aww!
They show the doting mum tackling a tricky river crossing in Masai Mara, Kenya, with her jaw firmly clamped around her youngster's tiny neck in order to protect the little one.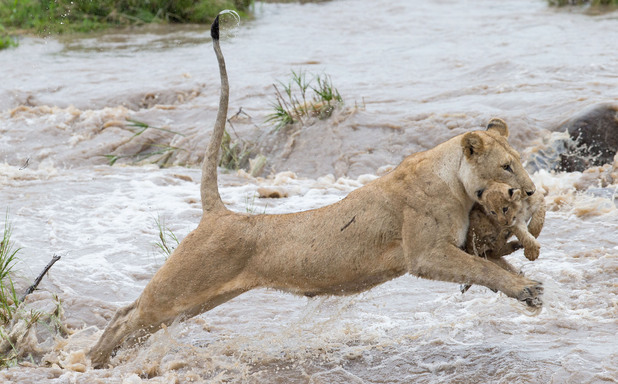 The female gingerly hopped between stepping stones to make it to the other side of the Ntiakitiak River, where the rest of the pride was waiting.
And amazingly, the cute cub escaped with just a soggy coat thanks to its mother's dedication.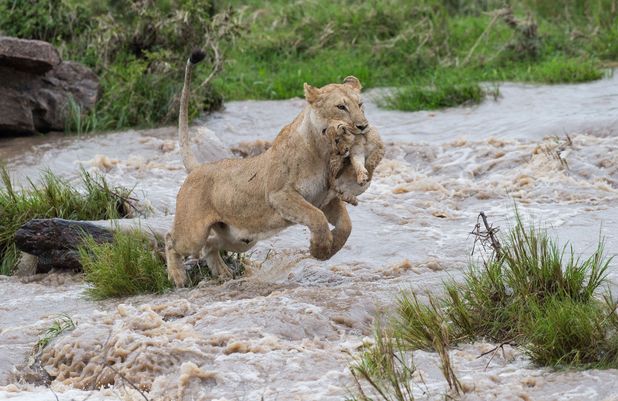 Greek photographer Kyriakos Kaziras captured the hart-warming moment during a trip in December.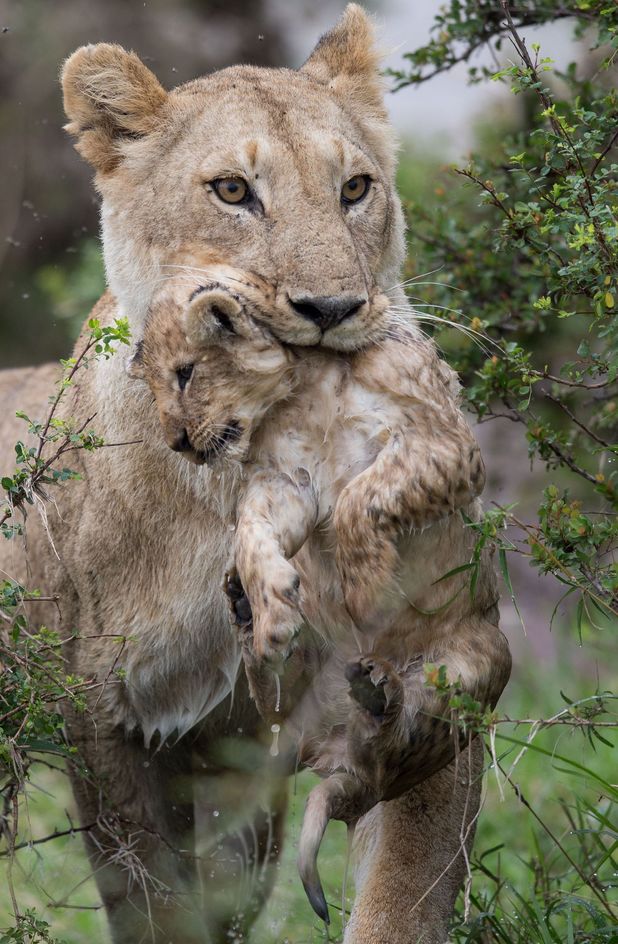 Fellow photographer Paul Goldstein told The Mail on Sunday: "The risk of such a journey was very real, the combination is unique and has never been seen, let alone recorded."
Check out more cute animals in our gallery:
Copyright: Rex Features Richard Waters/Solent News