Nine-year-old Jake Rose suffers up to 200 epileptic seizures a day. Now his mum, Debbie, 50, is desperately raising £100,000 for ground-breaking treatment…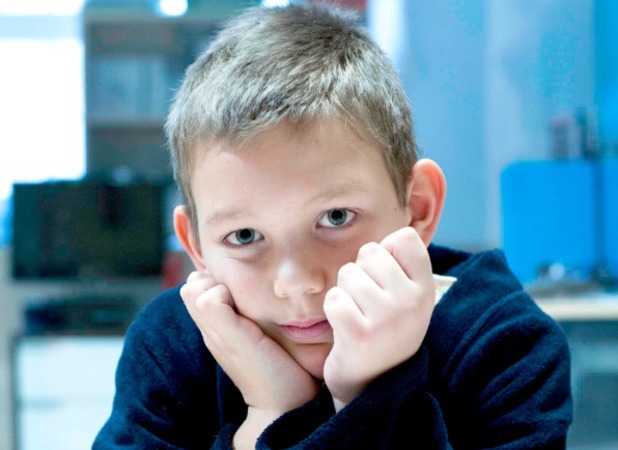 Day 114 January 2014
You'd think I'd be used to it by now. The sound of bleeping machines and the overpowering odour of disinfectant. After all, my nine-year-old son Jake has spent at least 12 months of the past two years stuck in a hospital bed.
But nothing can prepare you for watching your child suffer.
Jake has complex partial epilepsy. Most people don't know much about it – they have no need to. But as his mum it's my job to do everything in my power to help him. So I've decided to write a blog, Jake's Diary, to raise awareness and, ultimately, with the help of everyone reading this, to save Jake.
Because with every seizure – and there are a lot of them – more irreparable damage is done to his brain.
This time, I knew it was bad. Jake actually asked me to bring him to hospital. He'd sensed it coming and he was right. He's suffered 94 seizures today, sending him into a 'status epilepticus' – constant seizures one after another – which is extremely dangerous.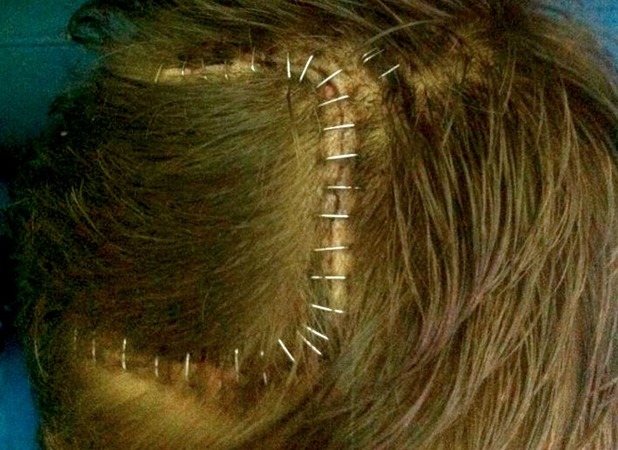 He's now on intravenous medication in our usual room at the Costa Del Sol Hospital, near our home in Spain. I can only hope he'll be out soon – though experience has taught me otherwise.
Day 316 January 2014
Yesterday, Jake had to be sedated – sometimes it's the only way doctors can protect his brain. When he finally woke up at 7am this morning, I thought, 'Great!' But that lasted all of five minutes before the fits started. We're up to 44 now.
Jake says it's like someone scraping a metal object in his head – that's what the electric shocks in his brain feel like. But outwardly the seizures take many different forms. Sometimes he laughs or cries uncontrollably, has violent, angry outbursts, or just sits and rocks back and forth.
The past two years have been hell. Though the epilepsy was diagnosed when he was two, it was controlled with meds and Jake went to school like all his friends – he ran about and loved to draw.
Then just before his seventh birthday, he started fitting 150, sometimes 200, times a day. He spent nearly a whole year between this hospital and the specialist children's one, Niño Jesus, in Madrid.
Doctors discovered a focal cortical dysplasia (a congenital abnormality) was the cause of the huge increase in seizures and Jake has undergone four major operations to remove it.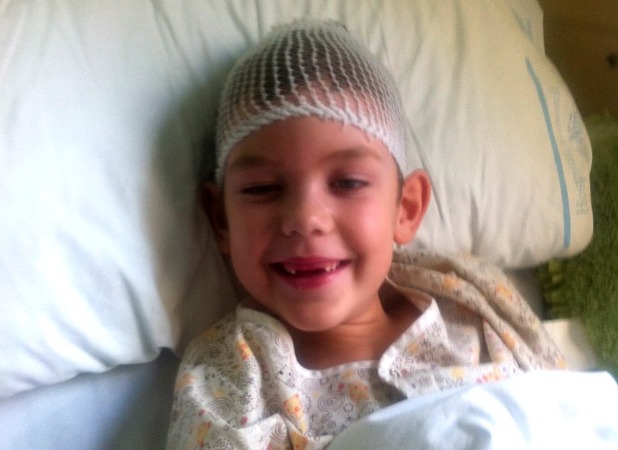 But it's so deeply embedded in his brain, they can't get it all. The risks are immense, during surgery and afterwards. That part of the brain affects Jake's motor skills, language and memory.
I've noticed he's forgotten almost all his Spanish and much of what he learnt at school. He's lost his peripheral vision, the use of his left arm and suffered damage to his nervous system. His little crooked smile is evidence of facial paralysis too.
I can't bear to watch him lose any more.
Day 1326 January 2014
It's been a scary few days. Things got so bad, they had to put Jake in an induced coma. It's not the first time – in fact it's the fifth – but it doesn't get any less traumatic.
It's a reminder of just how important it is to get Jake to America for treatment. The doctors here have been fantastic but there's no more they can do. His surgeon, Mr Villarejo, even cried after his last brain op. He felt like he'd let Jake down.
They've said things will get worse when he hits puberty. The hormones will cause even more seizures, if that's possible.
Only the Rainbow Clinic in Cleveland, Ohio, has the technology and experienced neurosurgeons to treat Jake – but it'll cost £100,000 (€120,000).
I've never asked for help where Jake is concerned. As a single mum, living far away from most of my family, I've muddled through. But now I'm ready to beg, scrape and borrow to get that money. Last November, I launched a Go Fund Me page – with phenomenal results. Friends, family and strangers have donated generously.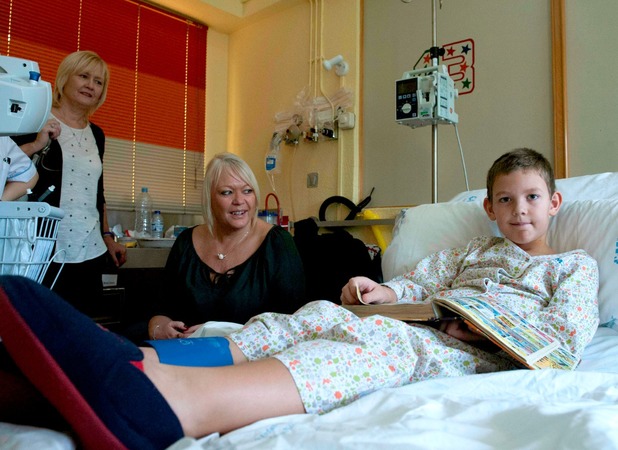 And then there's been the fundraising. The fantastic ex-pat community here and my wonderful family in the UK have organised countless events, while in Dubai, two friends have run marathons, all in Jake's cause.
In three months we've raised an incredible £19,000 (€23,000). It gives me something to cling to in the dark moments like these.
Day 1831 January 2014
Good news! Jake came out of ICU three days ago and we've been transferred to Madrid for more tests. He's happy to see the nurses and doctors who have grown to love him over the past couple of years.
It's heart-warming to see him up and about in his wheelchair, that lopsided smile on his handsome face. Today, Star Wars characters were doing the rounds and Jake got to forget about electrodes, needles and scans and have some fun for once.
It's some much-needed 'normality' after a rough few weeks. Having your nine-year-old child tell you he wants to die or watching him strapped to a bed hallucinating while a dose of ketamine wears off is something no mum should have to witness.
Day 2911 February 2014
Finally, we're going home tomorrow. I'd never have got through this last month without the support of all the people reading Jake's Diary.
Jake is so excited to get back to our own house and his own bed.
We both know it is only temporary though. Next month we'll be back in Madrid for more tests and if we can raise enough money, we'll take him to Ohio in the summer.
If the preliminary tests go well, then surgeons will aim to remove about a quarter of Jake's brain. It will undoubtedly cause more paralysis but in the best-case scenario, it could mean he is seizure free. It's almost too much to hope for.
But if anyone can get through this, it's Jake. He's survived so much – he's even had to learn how to walk again four times, after each major op. Sometimes it's easy to forget he's still so young because he's such a fighter.
To be continued…
To read Debbie's blog go to
facebook.com/jakesdailydiary
and to donate, visit
gofundme.com/5ez8nc