Staying a perfect size 10 isn't easy, but now Nicole Milton, 26, from Dorset, has it sussed!
"Being happy with how you look is a big thing. So although I've never been overweight, when I hit 10st 6lb in 2009, I knew I was too heavy for my slight 5ft 7in frame.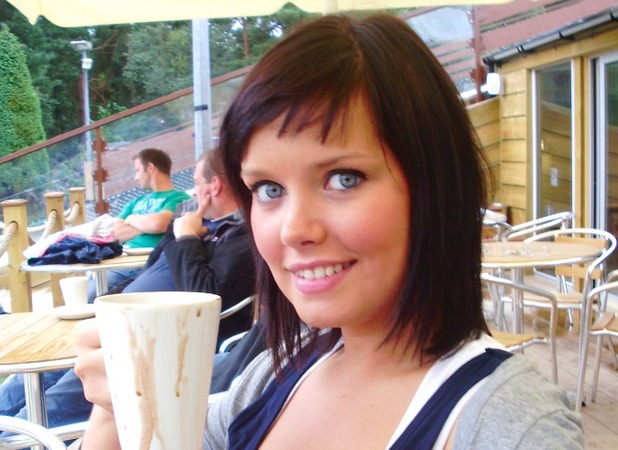 As a teenager, I'd been fairly trim but when I started uni in 2006, I'd started living off quick, easy food I'd scoff down on the run – pizza, crisps, ready meals.
Gradually, I realised the fitted size 10 dresses I used to love were clinging to my new lumps and bumps. So I started living in more forgiving size 14 leggings and loose tops. If I did pick a dress, it had to be a baggy, cotton one.
Even so, I thought I was getting away with it, carrying my new curves well. It wasn't until my mum, Diana, looked at me carefully before a night out and told me I was looking round around the edges, that I knew I wasn't.
We'd always been an honest family, so I knew she was saying it for my own good. In fact, she even admitted she'd gone up to a size 16 herself and so we decided to join Weight Watchers together in October 2009.
Having her support was fantastic – we quickly discovered the key was preparation so we'd scour the supermarkets with our Weight Watchers books, working out what we could eat. In fact, it turned out, nothing was banned. Instead, it worked on the old adage: "everything in moderation".
So I switched my fast and fatty meals for healthier alternatives – Weetabix for breakfast, a salad for lunch and a home-cooked meal in the evening.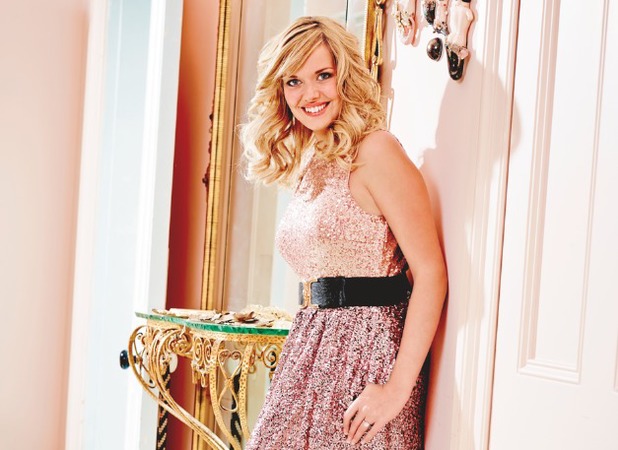 We didn't even have problems eating out. Our group leader advised ordering steak with new potatoes instead of chips and I'd use weekly points to have a dessert if my sweet cravings were too strong to resist.
Mum regularly lost two or three pounds a week but there were weeks I was disappointed with my weight-loss. 'It's only half-a-pound,' I'd complain to the leader. 'I've been really good.' But she'd suggest things like swapping my daily cups of tea for hot water with lemon or taking my dog for a longer walk and sure enough, the next week I'd see the results.
Within four months, Mum and I were both a size 10 again. I was down to 9st 2lb and she'd lost two-and-a-half stone.
But losing the weight was only half the battle – we now had to maintain it. Yes, a lot of our new healthy eating habits stuck but once we stopped going to the meetings and having regular weigh-ins, it was much easier to have an extra treat or a bigger portion and ignore the consequences.
After I met my boyfriend, Sevan, 32, in April 2013, my healthy lifestyle was put on the back burner. When we first started dating, I was still slipping into my size 10 clothes. But as he wined and dined me, I slowly felt my body shape start to change, those curves becoming more pronounced.
In July 2013, we booked a family holiday to Turkey to celebrate Mum's 50th and my brother George's 18th birthdays. Aware we'd fallen off the wagon, Mum and I decided to return to Weight Watchers.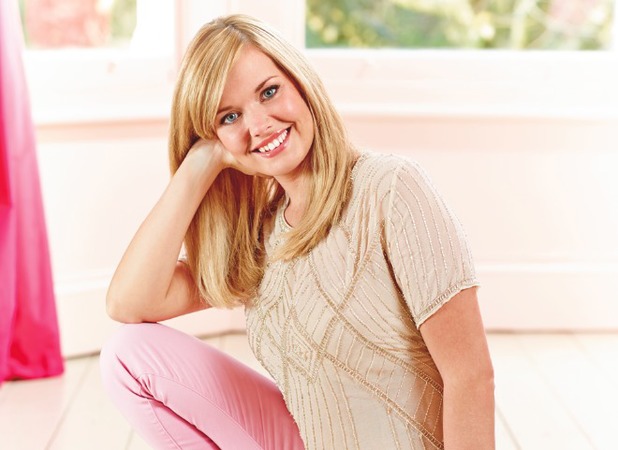 We'd both put on half-a-stone and although that wasn't a huge amount, we knew it could be the start of a slippery slope. Plus, in our bikinis, we'd have nowhere to hide our few extra pounds.
We attended meetings again and made clever food choices. Within weeks, we were back at our goal weight and felt fab on holiday.
Since then, I've realised the best way to keep weight off is to have little goals in your head. It might be something important, like a holiday, or something smaller, like a night out. Anything you want to feel and look good for.
And now I have the biggest reason of all to stay slim. Because in December 2013, Sevan got us tickets to watch The Graham Norton Show and, in front of the entire studio audience, he asked me to marry him.
It was the most amazing moment of my life – made even better when Michael Bublé, Will Ferrell and Christina Applegate came over to congratulate us!
So now, I know I won't be straying from my healthy lifestyle – after all, what bigger incentive is there to stay slim than fitting into a size 10 wedding dress?"
For more weight loss inspiration and delicious and slimming recipes, buy Weight Watchers magazine, on sale nowWEIGHT WATCHERS ONLINE OFFER
Get a one week FREE trial and join for free on the Weight Watchers Online three-month plan, saving £29.95*
Visit
weightwatchers.co.uk/signup
, then enter the promotion code 4-16-1651-17925 and click 'apply code' to receive this special offer.
*Terms and conditions apply. See sign-up page for details at weightwatchers.co.uk/signup