A nine-year-old girl was left distraught after her bunny was swept up the chimney by a freak gust of wind - and she couldn't be rescued for three days!
Schoolgirl Natasha Cameron had been given the rabbit, Chloe, for Christmas and the pet had been allowed out of her cage to hop around the living room of the family's house in Manchester.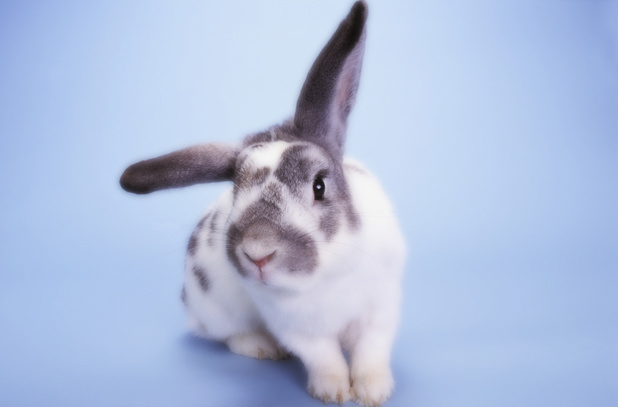 However, as she was exploring the fireplace, a particularly strong wind sucked her up into the chimney.
The family tried desperately to get her down on their own, but after three days they called the RSPCA.
When the animal charity was also unsuccessful in rescuing Chloe, they called the Cheadle Fire Brigade.
Luckily, they were able to find her using a specialist camera and eased her down, using a pipe and cut-up washing line.
Pru, Natasha's mum, said: "She was in the fireplace and it was like she was sucked up by a hoover. We haven't slept for three nights."
Natasha added: "I was upset when it happened and crying. I thought she might be dead. She was very thing and dirty with red eyes when she came down but she was OK."
After some treatment for her eyes, Chloe is well on the way to recovery.
Steve Wickham, from the RSPCA, said it was the first time they had encountered a case like this. He admitted: "We were worried at first that we would have to remove the chimney but thankfully we managed to avoid that."