When it comes to giving birth, most women will have organised long in advance where the memorable event will take place.
But for Oxfordshire-born Polly McCourt, the birth plan went out the window, as she was forced to deliver her baby on a chilly New York pavement - after someone snatched her cab from under her nose.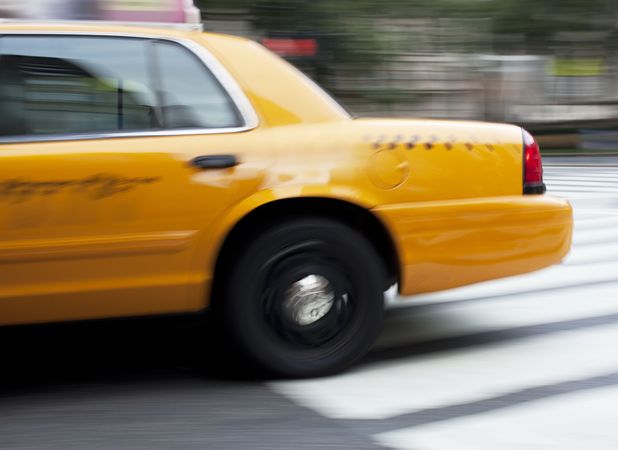 Polly began feeling unwell in her apartment on 68th Street and Third Avenue and so went downstairs to get a taxi to the hospital - that's when her waters broke.
Doorman Anton Rudovic hailed down a cab for her but before Polly could get into it, a brazen woman cheekily nipped into it in front of her.
Polly shouted: "That's my cab, I want that cab!" but the shameless lady ignored her pleas and the cab drove off.
And the mum-to-be was in for another shock as she realised that the baby was well on its way and that she wouldn't make it to the hospital in time.
With the support of Anton and some helpful onlookers, she gave birth on the pavement within five minutes.
Pedestrians kindly handed over scarves and coats to keep mum and baby warm in the freezing temperatures.
Polly's husband Cian had been stuck in traffic and when he finally arrived and saw his wife lying on the sidewalk, he was terrified she'd been in an accident.
Ten minutes later the ambulance arrived and Polly and her newborn - Ila Isabelle, named after a bystander who gave up her coat during the ordeal - were taken to hospital, where the pair are now recovering.
By Hayley Richardson