It might not be the most eggs-treme crime of the century but Avon and Somerset police are still yet to crack this case.
A young woman was captured on CCTV picking up and eating a packet of scotch eggs in a branch of the Co-op in Minehead, Somerset.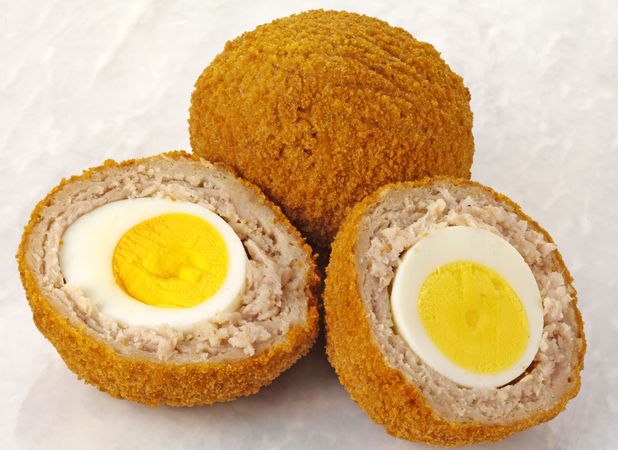 She then made a swift "eggs-it" - failing to shell out the £1.65 for the budget snack.
Police examined the evidence and an investigation was launched. And after a month with no success, the authorities issued pictures of the woman on social media, appealing to the public for their help in catching the hard-boiled crook.
The police posted a message on Facebook asking anyone with information to come forward. This led to dozens of wise-cracks mocking the petty nature of the crime.
BBC presenter Jeremy Vine tweeted: "It's all kicking off in Minehead – after investigating for a month, here's what the police have got", followed by a link to the story.
Chris Wright quipped: "Got to nip it in the bud early, today it's Scotch eggs, tomorrow pork pies, pretty soon they'll have a full picnic."
Police made it clear this was no "yoking" matter, saying: "We take all crimes that are reported to us seriously."
They explained that social media can be "a valuable tool for us and takes just minutes to do".
Despite a witness coming forward, claiming to know the young woman, the case still remains un-hatched.
By Hayley Richardson