Police have had to protect a Devonshire beach after a shipping container bearing a whopping 14 tons of cigarettes washed up ashore.
Stormy weather meant a cargo ship lost the 40ft container as it battled the extreme waves, and the box eventually turned up on the Bay of Biscay yesterday (23 February).
But, if you're after a few free fags, we don't suggest heading down to the seaside. Police officers are cordoning off the crate in order to prevent looters from grabbing the washed-up goods.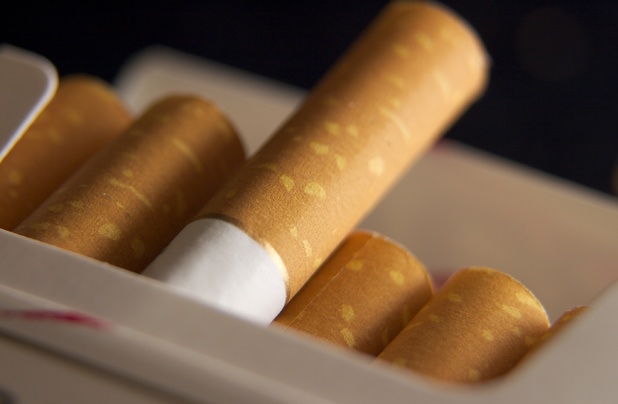 A spokesperson for Devon and Cornwall Police confirmed that the packs of cigarettes are not a free-for-all: "The contents belong initially to the original owner of the container, and then to the official Receiver of Wrecks, so anyone taking anything that washes ashore, even one pack of cigarettes, is effectively committing theft and will be prosecuted."
Most of the other containers were empty and are believed to have sunk in the French waves. The Maritime and Coastguard Agency is arranging recovery of the container, which is owned by the shipping company Maersk.