Natalie Foxcroft, 25, from West Yorks, thought she couldn't have a baby after her reproductive organs were removed – then along came twins.
"Any pregnancy is incredible. The feeling of carrying a tiny baby inside you, protecting it and loving it, is a feeling like no other.
But when I found out I was carrying twin girls, it was a miracle. I'd just had all my reproductive system – except my womb – removed, following what the doctors thought was my third ectopic pregnancy.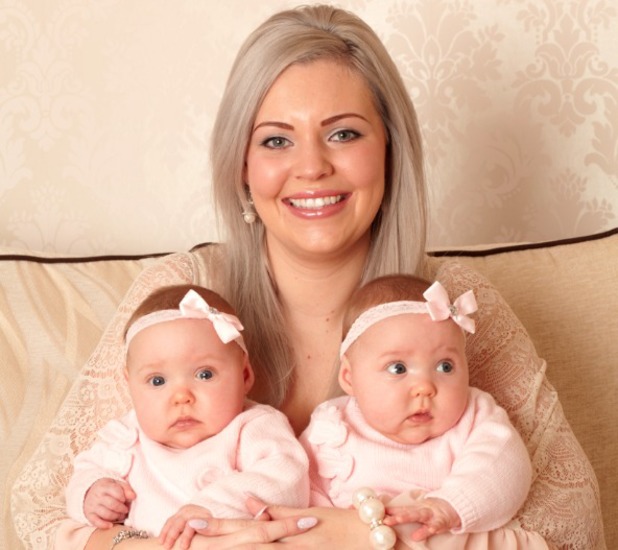 Ever since I was 18, I'd known it was going to be difficult for me to have children. I was diagnosed with a host of gynaecological problems, including endometriosis. Doctors warned it would be extremely difficult for me to conceive.
Over the years, I'd needed surgery to burn away problematic cells, had ruptured ovarian cysts removed and suffered two heartbreaking miscarriages.
So when I fell pregnant with Harry, now three, I was elated. Being a mum was a blessing. Having one baby fuelled my desire for another. I needed surgery to remove scar tissue but I refused to give up hope that I would add to my family.
Although I could get pregnant, carrying a baby seemed impossible. I had three more miscarriages and two ectopic pregnancies, so I had to have one of my Fallopian tubes removed. It was devastating.
My partner, Ross, and I went to see a fertility specialist in December 2012. Tests were carried out to see how eligible we were for IVF. But a month later, my period was late. I was stunned when a test came back positive.
We were ecstatic but agreed this would be our last go at expanding our family. The pain – physical and emotional – was unbearable for both of us. In fact, without Ross, 28, and my mum Sheila's support, I wouldn't have tried as long as I did.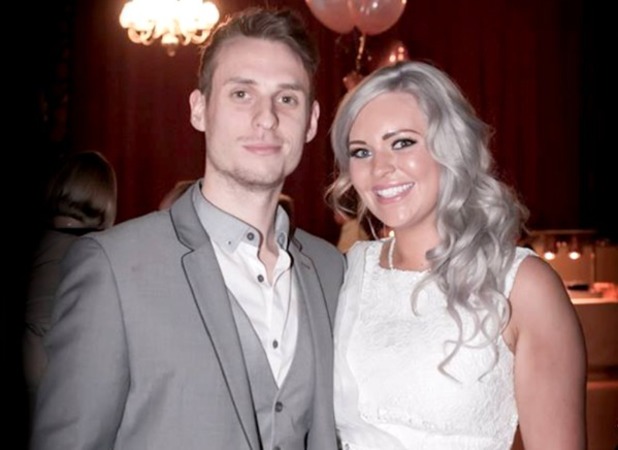 A few days later, we went back to the clinic and shared our news. I was sent for a scan immediately. But it seemed our joy was to be short-lived again. As the sonographer scanned my abdomen, her face turned serious. I'd seen the expression enough to know what it meant. She couldn't find our baby. We were crushed.
The next day, I was doubled over with stomach pains and admitted to St James' Hospital in Leeds, where more tests were carried out. A consultant explained they'd spotted a growth in my Fallopian tube.
They thought I was suffering another ectopic pregnancy and I was taken into theatre to have my remaining Fallopian tube removed and the rest of my reproductive system – with the baby. The only thing left was my undamaged womb.
I felt like my world had fallen apart.
I wanted to curl up in a ball and never open my eyes. I could never have another baby.
Then something amazing happened. Blood tests revealed the pregnancy hormone in my body was rising. It was a sign I was still carrying a baby. However, another scan still couldn't detect anything.
'Come back in 10 days,' the consultant told me. 'But don't get your hopes up. It could be a mistake.'
They were the longest 10 days of my life. When we returned to hospital, even the sonographer seemed nervous for us. But her face lit up as she found a heartbeat.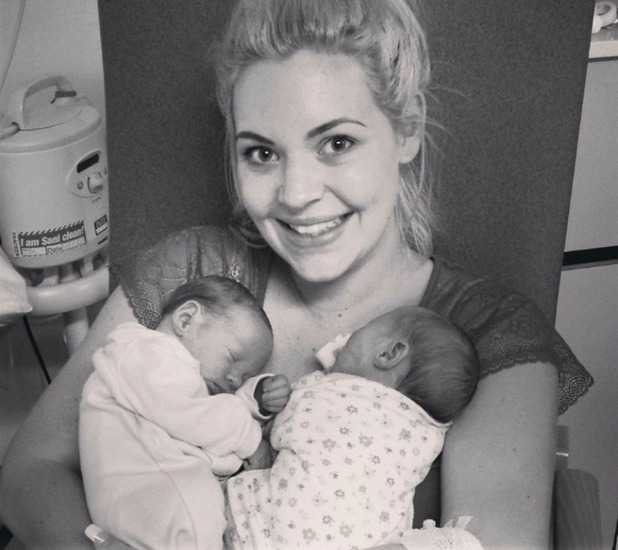 As elation surged through me, she added 'And there's a second one.'
Ross and I looked at each other in shock. "We're having twins?" Ross stammered. As the sonographer nodded, Ross squeezed my hand tightly and my eyes burned with happy tears. We'd been through so much but finally we had something to smile about.
The consultant explained that tests had showed I hadn't suffered from an ectopic pregnancy at all. What they had seen – and had caused me the pain – was a blood clot in my Fallopian tube. When they'd removed it, my babies had been tucked away safely in my womb.
I was told our twins shared a placenta and amniotic sac. That was risky because their umbilical cords could become entangled and cut off their blood supply.
But I was determined to be positive. At our 20-week scan, we discovered we were having two girls. We told Harry and I started buying identical pink dresses, cardigans and romper suits.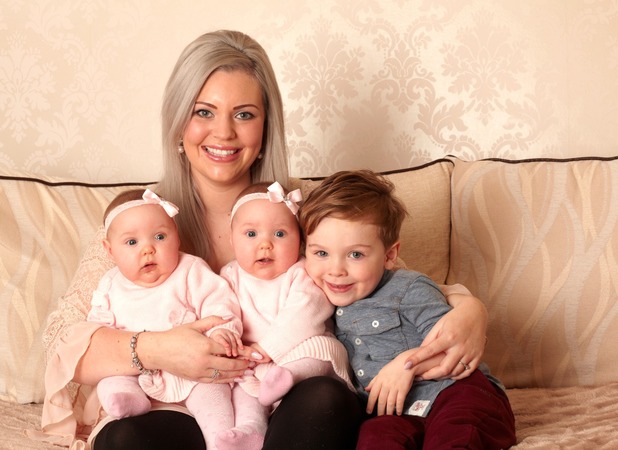 The pregnancy wasn't easy. I had severe morning sickness and suffered with crippling cramps. At 28 weeks, I started having contractions and needed to be put on medication to prevent an early labour.
On 16 August 2013, the twins were born by planned Caesarean section. Heidi came first weighing 5lb 7oz, and, one minute later, 6lb Halle arrived.
As I held them, I couldn't stop crying.
I couldn't have more children but looking at my two gorgeous girls, the family I'd longed for was finally complete.
The girls had to stay in hospital for two weeks, as Halle developed fluid on her lungs but at six months old, she and her sister are thriving. Everyone tells me they look like me but have Ross' personality – they're so laid-back. They're the most loved and longed-for little girls I know."
By Michelle Rawlins