We could just look at these adorable little piglets all day!
And, thanks to new book
Teacup Pigs
, we can.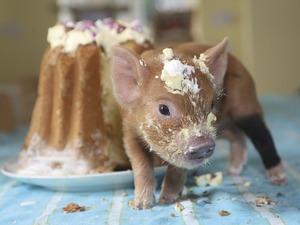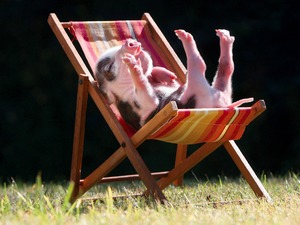 It's the cutest collection of the residents of Pennywell Farm which instantly makes you want to pick up the petite porkers and put them in your pocket!
Angelica is a pint size piggie with one sweet tooth, while Hugo getting ready for a day in the sun.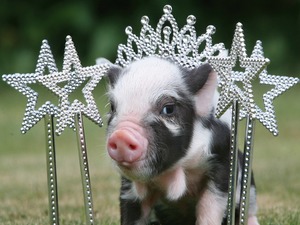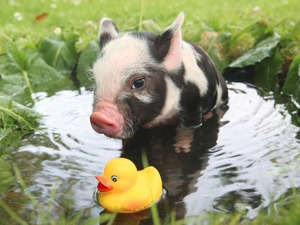 Priscilla is clearly the queen of the farm, with her silver tiara.
And Clarence adores his pet rubber ducky when goes playing in the puddles.
Teacup Pigs is £6.99 from Summersdale Publishers