It's meant to be the best day of your life but one lady's wedding ended in disaster when a fight broke out at the reception - after a PORK PIE was thrown!
Even new bride Wendy Carter, 27, was caught in the crossfire and ended up doused in alcohol when the trouble started.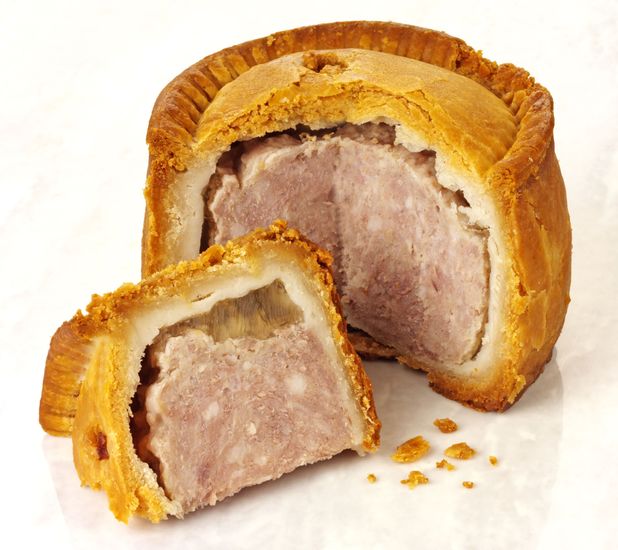 Police were called when the celebrations descended into chaos and over half of the 70 guests got involved in the fight at the Harold Club in Bradford on Saturday night.
According to witness Chris Sowden, tension had been building for an hour, after people had been drinking since 2pm.
The 43-year-old steward who works at the club was quoted in
The Telegraph
saying: "It started with a water pistol then a pork pie got thrown. It was out of control.
"I've worked here for 14 years and I've never seen anything like it. We had to shut the bar at 7pm when it was supposed to be open until 11pm."
One woman reportedly had her cheek and ear bitten whilst frightened children and women hid in the toilets and the bride had been covered in beer and WKD ruining her dress.
Thankfully, the events didn't seem to ruin the couple's big day. Groom Ryan Barraclough, 27, said: "We had a brilliant day. It was great. You've got to expect a good punch up at a wedding."
Wife Wendy added: "It's just funny now. We had a great wedding and it didn't spoil it."
Police made two arrests for assault and one for a public order offence.
By Sonia Saher