For most of us, being paid £5 a minute seems almost impossible, but for webcam models, that is their regular wage.
Reports show that hundreds of women are signing up every month to work as online models, where they are paid a hefty amount of money to satisfy men and their sexual desires.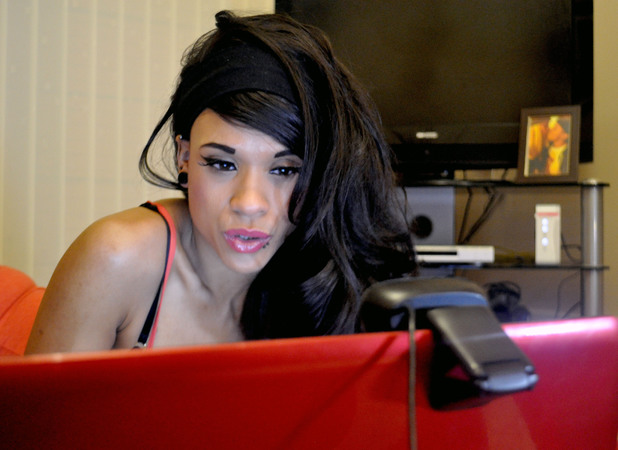 And perhaps unsurprisingly, the most popular webcam sites all rank among the top 50 visited websites in the whole world – with one of the top British websites boasting over 100,000 members and employing an unbelievable 3,000 models.
This modern industry is estimated to be worth between $1.5bn and $2bn, with girls making up to £1,000 in just one night to perform fetish fantasies for their customers.
And it seems the earning power is limitless as one US model was even paid a huge $42,000 for a one-hour webcam session and is believed to be the most expensive session ever.
BBC3's
The Truth About Webcam Girls
follows three British girls as they work in this lucrative industry.
Sammie is an ex-pornstar who had starred in over 100 hardcore porn films before she turned 23 but now is desperate to go to college and so is only working on the webcams until she has saved enough to start a new life.
Whereas Essex girl Carla gets paid to do the oddest things, from playing X-Box in her knickers to cooking dinner in a body stocking. But her sexy job is affecting other areas of her life, as she can't find a boyfriend who can cope with her career.
And finally there is Olivia, who is determined to make as much cash as possible from her job, but unlike hundreds of other girls, she refuses to be fully naked on camera.
With the biggest models having their own army of fans, it seems this raunchy industry is set to boom.
The Truth about Webcam Girls airs on 19 February 2014, BBC3 at 10pm