Hedgehogs can often be hard to spot in the wild, but if you head over to Clapham Common in London, you definitely can't miss their new supersize sculpture.
The huge hedgehog was constructed this morning (17 February 2014) to celebrate the launch of David Attenborough's new TV programme,
Natural Curiosities
.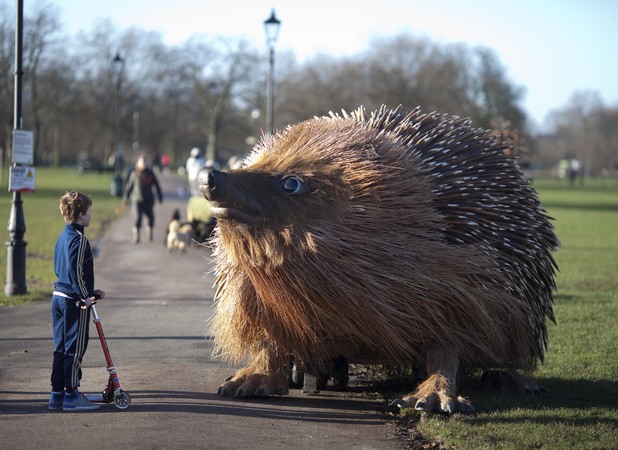 It took sculptors over two months to design and build the mammoth model which was scaled up to be even bigger than a rhinoceros.
Standing 7ft tall and 8 foot wide, the model was made using a huge 2,000 soft wood spikes and plenty of fake fur.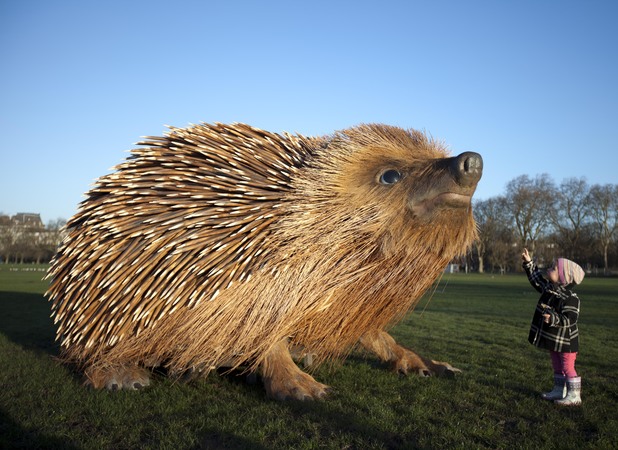 And it's a good job it is so hard to miss - amazingly, a quarter of Brits have never seen a hedgehog in the wild.
The UKTV channel
Watch
also discovered that a further 74% admitted they are concerned that hedgehog numbers are getting low and more should be done to protect these cute creatures.
David Attenborough's Natural Curiosities airs on Watch, 18 February at 8pm.