She may have been born without any limbs, but 17-year-old Joanne O'Riordan is determined no one should feel sorry for her.
It's a condition so rare it only affects seven people in the world, and sufferers are born without arms or legs. But Joanne O'Riordan is determined that having Tetra-amelia syndrome won't stop her doing anything – from texting her friends to taking part in extreme sports.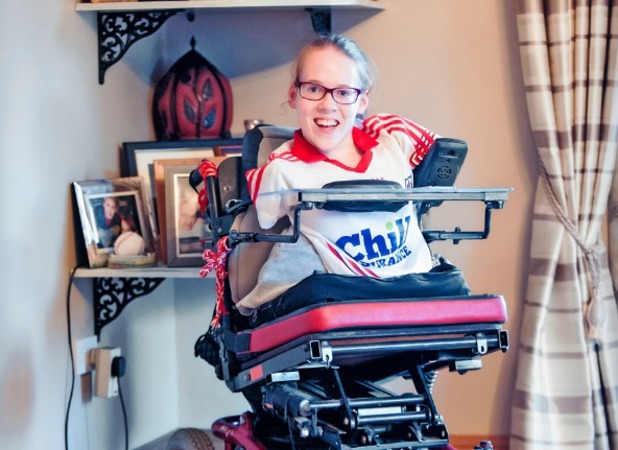 Despite having no limbs and curvature of the spine, the bubbly 17-year-old is fiercely independent and always up for a challenge. With the help of family and friends, Joanne has found new and novel ways of doing the small things many of us take for granted.
Whether it's checking Facebook using her bottom lip or developing a new stroke to enable her to swim, the teenager refuses to allow her condition to hold her back.
In fact, instead of dwelling on all the difficulties she faces every day, Joanne, who lives with her mum Anne, 50, and dad Joe, 57, in Cork, Ireland, believes she's lucky.
"I might look different from other girls my age but, really, I'm just a normal teenager. I'm mad about fashion, sport and music – especially boybands like One Direction – and I love my dog Sally.
"There are only seven people like me in the whole world, which makes me a member of a pretty exclusive club.
"My motto has always been, life is for living. If you want something, you've got to go out and get it. I do things a bit differently but I always get there in the end."
It's an amazing attitude but when Joanne, who has three older brothers and an older sister, was born, doctors were less upbeat. Her parents were told of the rare condition at a nine-week scan and warned that Joanne would struggle to enjoy any quality of life.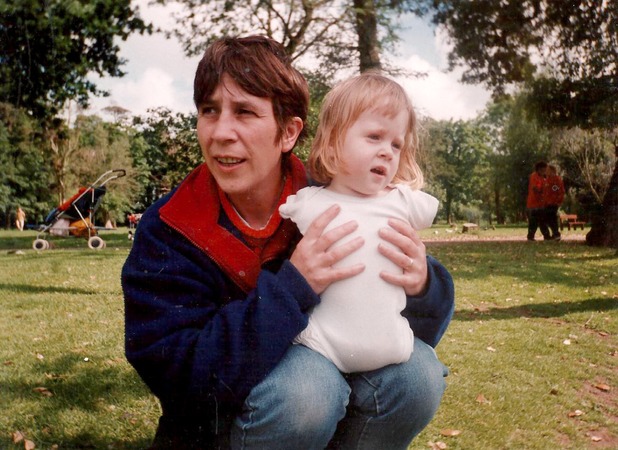 Information about her condition, caused by a recessive gene, was scarce. Joanne says: 'It was a massive shock, my parents had no idea what I would be capable of. Nobody could explain why I was born this way. It's just one of those things.
"But my mum says I always wanted to be independent. Because they weren't sure how I was going to cope, they'd just give me toys and I'd work out how to play with them. I'm pretty stubborn and never give up. I just see everything as a challenge."
When Joanne was two, doctors tried to fit prosthetic limbs but it didn't work out: "They never felt right and I couldn't control them properly, so my parents decided to just leave them," she says. "Now, I use a wheelchair instead."
Likewise, Joanne's found other ways around the everyday problems she faces: 'When I was at play school, I held my bottle in my mouth – all the other kids thought it was cool. Some of the boys even tried it but couldn't do it and I think they respected me after that.
"I've never been bullied. I've had the same friends since I was four so we're a really close-knit group. Sometimes people stare, but it's just curiosity.
"Learning to write was another big challenge. I spent hours working out how to hold a pen in my mouth. Now I make notes on my laptop, using a pen to tap the keys.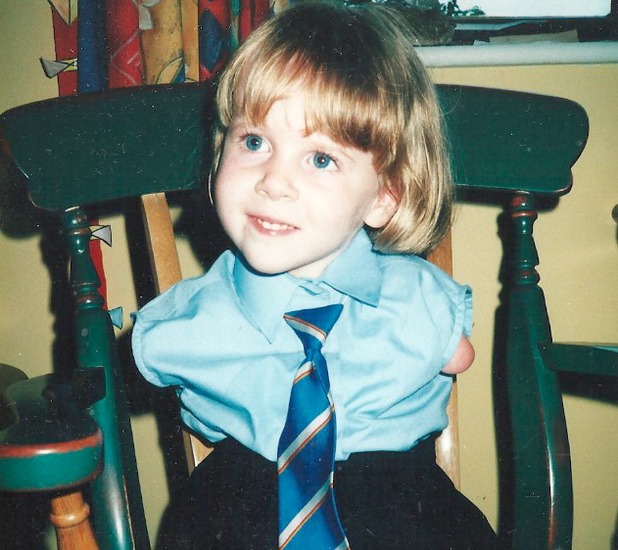 "Using my chair and mouth, I can feed myself, walk the dog, send texts – although I'm probably the only person you'll meet who gets a sore lip from texting too much!
"I've also got what I call my little arm at the top of my right shoulder which I can use to remote-control my chair, so I can get around on my own."
And like all her teenage friends, Joanne's wardrobe is bursting at the seams: 'I love fashion. I always say it's a blessing I don't have feet or I'd cost my dad even more buying me shoes!"
But no matter how hard she tries, there are some things Joanne can't quite manage. She says: 'If I get an itchy nose I have to ask someone else to scratch it for me, which is pretty funny – and my mum helps me with bathing, washing my hair and dressing.
"She's my full-time carer. Luckily, we get on well! If I'm going somewhere special I'll go to the beautician's to get my hair and make-up done, because I can't do it myself."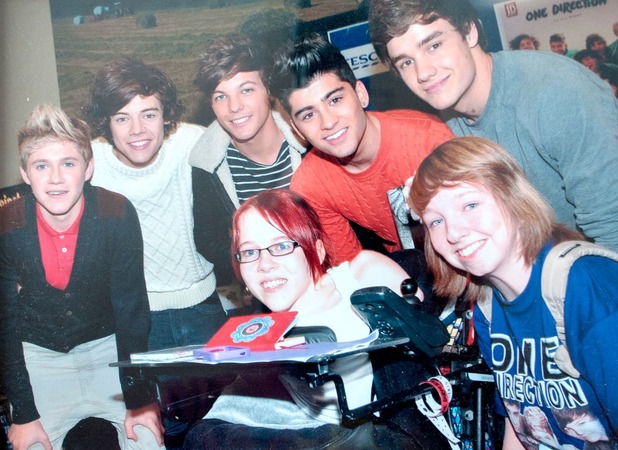 Although Joanne swims after developing her own way of moving through the water, one of her frustrations is not being able to join her mates on the sports field to play football.
So when the teen was offered the chance to test a Paralympic bobsleigh last year, she couldn't wait. 'I love speed and am a real adrenaline junkie,' says Joanne, 'but in the past I've always been too small to go on anything faster than a kids' rollercoaster.
"After the Paralympics in 2012, I started emailing a man who was helping to develop a bobsleigh for disabled people to use in the next competition. When he offered me the chance to test it, I was delighted. We were flying down at 92mph. It felt incredible.
"I'm really proud to think I might have played a part in a future Winter Olympics."
Joanne hopes to become a sports journalist when she leaves school and is determined to make the most of every minute. "I know some people look at me and pity me but I feel like I was born lucky. Nothing is impossible, it's just about finding your own way of achieving it."
By Claire Donnelly
Joanne's story is told in My Life: Born Lucky, on CBBC, Tuesday 25 February at 5.30pm