Nobody likes being lonely - but this adorable penguin is more desperate than most for company!
The adorable animal never leaves his zoo keeper's side, racing after him wherever he goes.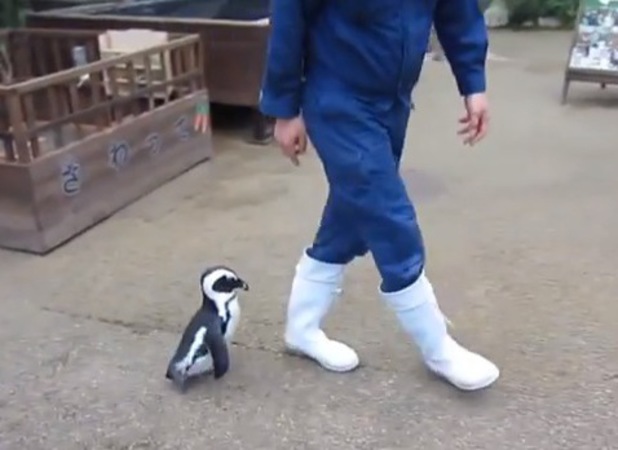 Allegedly called Sakura, the little penguin even falls over in an attempt to keep up and remain by the man's ankle.
This sweet video was apparently filmed at Matsue Vogel Park in Shimane Prefecture, Japan and ends with Sakura getting what he wants - a nice pet on the head.
Move over dogs - we think man may have a new best friend!