Louise Defreitas-Velloza, 24, from Liverpool, has disowned her identical sister who left her paralysed after throwing her out of a window.
"When people quiz you about being a triplet, they always assume you're born with two best friends. And to the outside, I bet that's how me and my two identical sisters, Gillian and Kerry, looked.
My dad dressed us in matching clothes and no one could tell us apart. In school, we even received special treatment – mostly because if one of us did something wrong, the teacher didn't know who to punish. But the truth is, it's far more complicated than that. Or at least, it was for us.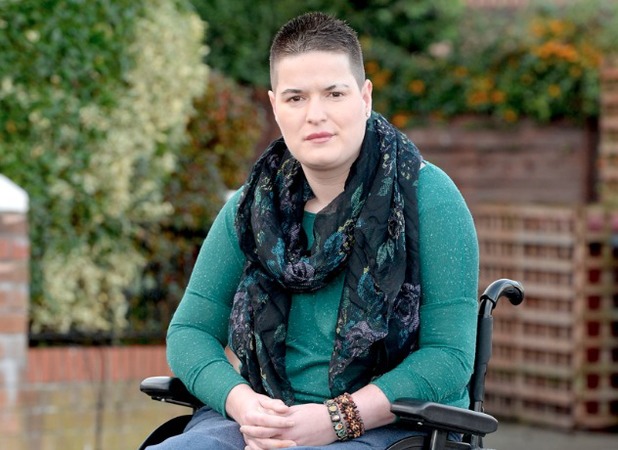 Though we loved each other, we also wanted to assert ourselves as individuals, not just as one of three. We always made a special effort to have separate friends and rarely hung around together at break times.
I was the youngest by four minutes. While Kerry, the middle one, was very girlie and loved her dolls, Gillian, the eldest, and I were tomboys, playing football and climbing trees.
But instead of our shared interests making us closer, it drove a bigger wedge between Gillian and me. We were always competing with one another, trying to be the best. I remember we were given a tea set to share one Christmas and we fought over it so viciously it ended up smashed on the floor.
In our teens, things became strained at home as Gillian and Kerry started acting up, while I focused on football. They'd run away from home and play truant from school.
At 14, they ended up in care.
It was sad, not living with my sisters, but also a bit of a relief. Shortly after, I was spotted by a football scout and signed to Everton Football Club. Seeing me succeed at something she also loved, frustrated Gillian and we started arguing again.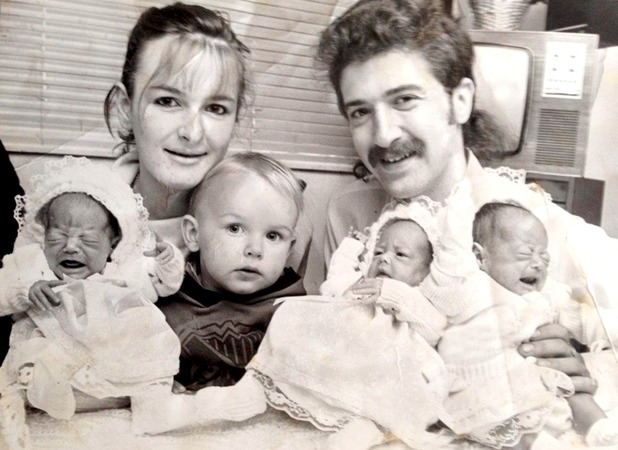 It just shows how strange our relationship was that when I turned 17 in April 2005, I decided to leave home and live with Gillian. Kerry had just moved in with her boyfriend so it seemed perfect. She was my sister after all, and someone I'd looked up to all my life.
The night before I was due to move in though, Gillian fell out with her neighbour and was evicted by her landlord. I couldn't believe how selfish she'd been. We were both now effectively homeless.
I was so angry, I could barely speak to her and so I went to a friend's house to calm down. That's where my memory cuts out. The next thing I knew, I was waking up in hospital and I couldn't feel my legs.
A nurse told me I was paralysed.
And things only became worse as the details were explained to me. On 30 April, Gillian and I had gone to stay in a hostel, where we'd had a blazing row. It had quickly escalated into violence.
I listened with horror as they told me Gillian had thrown me from a window. I'd fallen 25ft.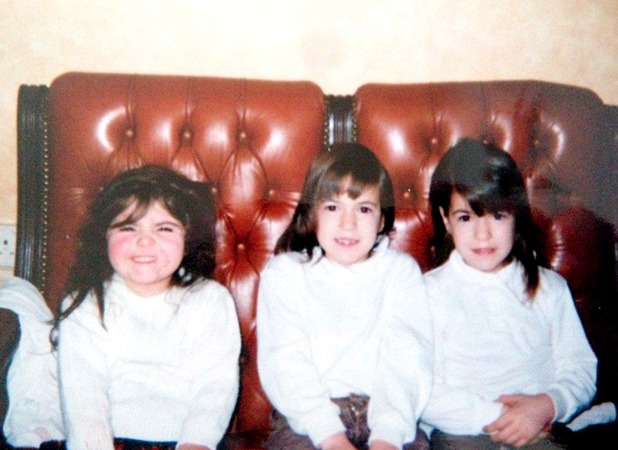 Hostel staff heard a thud outside and found me lying face down on a metal grate. Gillian came out of the building moments later and held my hand until the ambulance arrived. My spine had been crushed and my lungs damaged. Doctors warned I might not make it out of surgery and then I'd fallen into a coma for three days.
I could barely take it in. Gillian and I had always had a difficult relationship but we were sisters, triplets. How could she have done this to me? I'd never play football again, the only thing that had mattered to me.
Needless to say, I was devastated. But as the days crawled past, I knew I had to find a way through it. So I focused on my rehabilitation and being as positive as I could. But while I tried to remain upbeat about my future, I couldn't bring myself to forgive Gillian. Initially she claimed she was innocent, but when the evidence became overwhelming, she was charged with attempted murder.
Those words made me feel sick. She'd tried to kill me. It was the ultimate betrayal from one of the people I should have been able to trust the most. She wrote to me, saying she could barely remember what had happened and that she'd never wanted to kill me. But I couldn't find any comfort in her words.
Gillian eventually pleaded guilty to GBH at Liverpool Crown Court last October.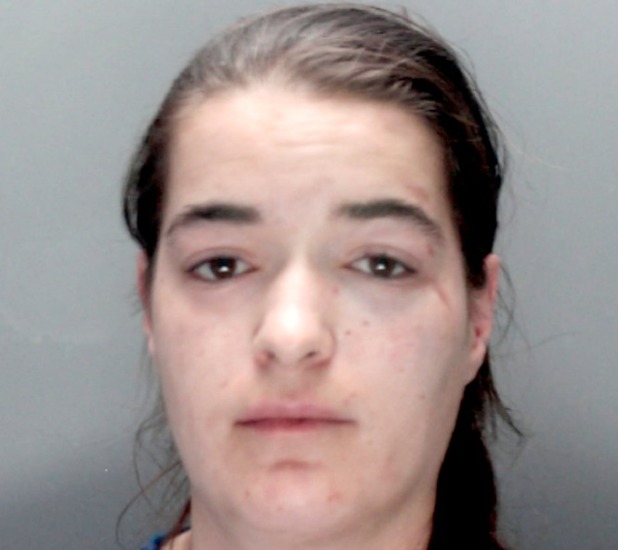 In a letter read out in court, she expressed remorse and said she was destroyed by guilt and regret. But the judge told her the letter was self-serving and said: "You have quite simply ruined her life." She was jailed for eight-and-a-half years.
After five months, I was allowed out of hospital but, because I am confined to a wheelchair and have no feeling from my waist down, I've had to move back in with Dad and Cathy, my stepmum. They care for me full time, which as a young woman is extremely embarrassing.
But I refuse to be beaten. I've now become a football coach for disabled people, pleased to still be involved in the sport I've always loved.
Along with my dad and Cathy, I have disowned Gillian. I can't understand how she could have done something so vicious, so vile, as to throw me out of a window. I don't even speak to Kerry any more either because she has been to visit Gillian in jail.
My eldest sister, the girl I've looked up to my whole life, has put me in a wheelchair and I'll never be able to forgive her for that."
By Joe Cusack and Sarah Whiteley