Rachel Yeo, 26, from Penarth, Wales, tried everything to clear up her spotty skin. Eventually her doctor gave her a prescription drug – with devastating consequences…
"Like most teenagers, as soon as puberty kicked in, my skin broke out badly in a rash of spots. But unlike my friends at college, my skin didn't clear up as the years passed.
It wasn't really a surprise – at 17, I was diagnosed with polycystic ovary syndrome, and one of the common side effects of this condition is acne.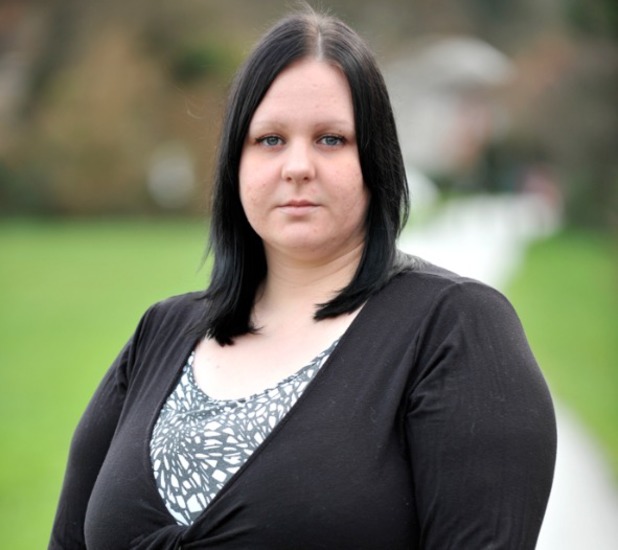 But knowing why it was happening didn't make me feel any better about it. I was so self-conscious about my spots, I refused to leave the house without thick make-up. Even when I covered them with concealer, I was still paranoid. I felt like everyone was staring at my blemished cheeks.
In my mid-twenties, I gave birth to my daughter, Isabelle. My skin still wasn't improving. I'd get asked for ID when buying lottery tickets or a bottle of wine. Everyone thought I was just a spotty teenager.
I tried every cream, prescription and over the counter, that I could get my hands on, but nothing worked. My spots stayed stubbornly in place.
By December 2011, aged 24, I was at my wits' end, so I went back to my doctor. This time, he suggested I take a three-month course of tablets – Minocycline, an antibiotic. He seemed really positive about its ability to clear up my skin and, as I collected my prescription from the pharmacy, I felt a glow of hope.
But after a month of taking the pills I couldn't see much improvement. The only difference was that I was now suffering from agonising migraines. I'd never had headaches like it – the pain forced me to stay curled up in bed in total darkness.
The slightest thing would cause me hours of blinding agony. The pain was so bad, it would make me vomit. It felt like my head was going to explode. On my worst days, I wouldn't even be able to look after Isabelle, who's now three, and my mum, who lived around the corner, had to step in to help.
At first, I put the symptoms down to stress. But my vision started to suffer. When driving, I couldn't see the road signs clearly and everything had a blurred edge.
By the time I couldn't read number plates on the car in front, I was so worried I went to an optician. There, the manager told me the backs of my eyes were bleeding and I needed to go to hospital immediately.
I went straight to the University Hospital of Wales in Cardiff, where I had an MRI scan. Tests revealed that I had idiopathic intracranial hypertension – which meant fluid was causing huge pressure on my brain, pressing against my eyes and forcing them to bleed. This was what was causing my migraines and loss of vision.
It was so rare that numerous doctors came to examine me before I was given a lumbar puncture to drain off the fluid and relieve the pressure.
When I spoke to a consultant the next day, he asked me what medication I took. I mentioned the acne tablets and, straight away, he snapped his fingers.
'Stop taking that immediately,' he advised. 'You're probably having a reaction to it.'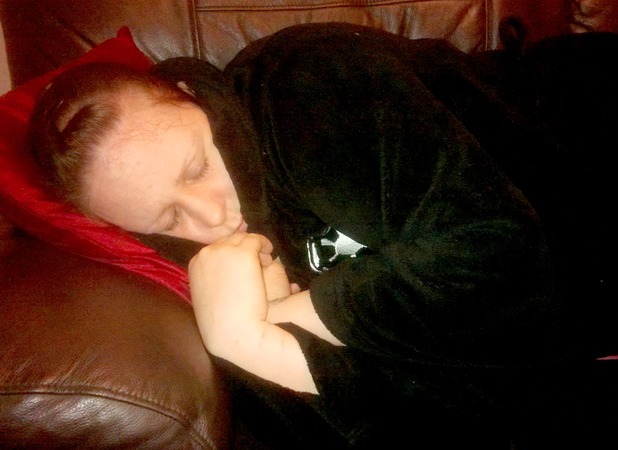 I was horrified.
The NHS Choices website lists intracranial hypertension – with possible loss of vision – as a rare side effect of Minocycline. It advises patients to seek medical advice if they develop any eye or eyesight problems.
But I'd never thought that would happen to me – it is only reported in one in 1,000 to 10,000 patients.
Most devastatingly, the consultant told me my condition wasn't curable. The pressure can be controlled by regular lumbar punctures but even they're risky – every time, there's a chance I could be paralysed.
I get black spots in my right eye now and the vision in my left eye is impaired, too. I'll be on medication for life and I can't even be given glasses, because when the pressure changes, so does my vision.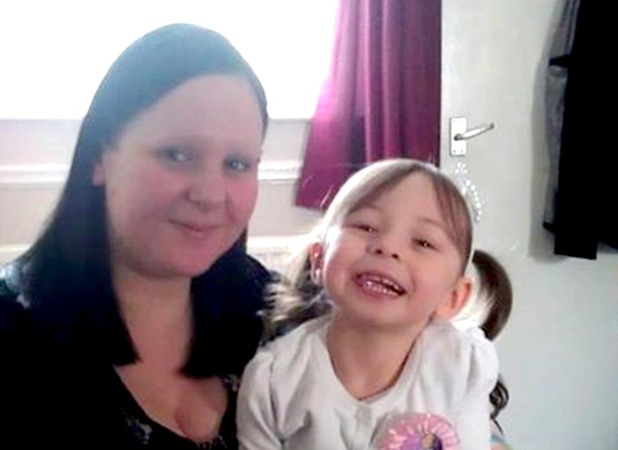 I can't drive and even have problems watching television. But what upsets me most is the thought of my little girl growing up without me being able to fully participate in her life. I won't be able to go on rollercoasters with her and even running around after her can be dangerous, as it could affect the pressure behind my eyes.
But even though I've lost a lot, it could have been even worse. I could have been left completely blind or had a stroke or fallen into a coma. I am grateful every day for the fact that I went to the opticians when I did. At least I can still see Isabelle.
It's hard to believe that all this has happened because I was so desperate to be rid of my spots. After going through this ordeal, my acne problem doesn't seem so bad after all."
By Chantelle Rees and Sarah Whiteley