Is this miserable weather getting you down at the moment?
Well, if the answer is yes, you're not the only one feeling the effects of the cold.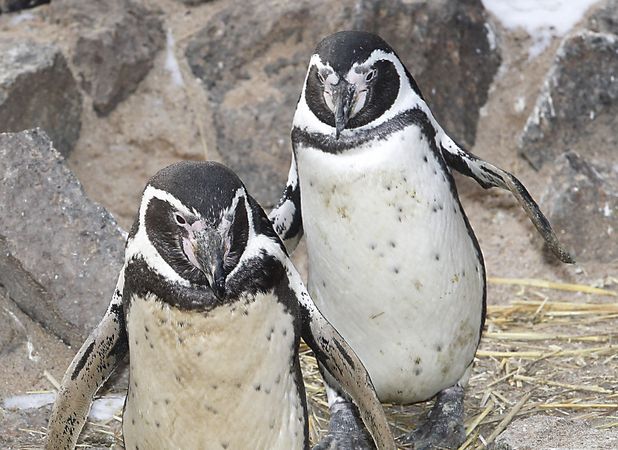 Penguins at Scarborough Sea Life Sanctuary, North Yorkshire, have been given anti-depressants after the wet and windy weather made them gloomy.
Zookeepers started to get worried about the poor birds when they stopped laying eggs, lost their appetites and became unsociable.
Humboldts, the breed, are originally from Peru and Chile and apparently they aren't used to our very wet and chilly British winters - especially this one!
Curator Lyndsey Crawford said: "What they don't [in their native countries] get is weeks of almost daily downpours and high winds.
"After the first week they were a bit subdued but after a month, they are thoroughly fed-up and miserable."
We really hope they cheer up soon!
By Hayley Minn