Sometimes the best man for the job is actually a woman, as Carol Sullivan has shown us all!
After the 50-year-old was left £160,000 out of pocket by cowboy builders, she decided to take matters into her own hands by taking a bricklaying course - and building her own dream house.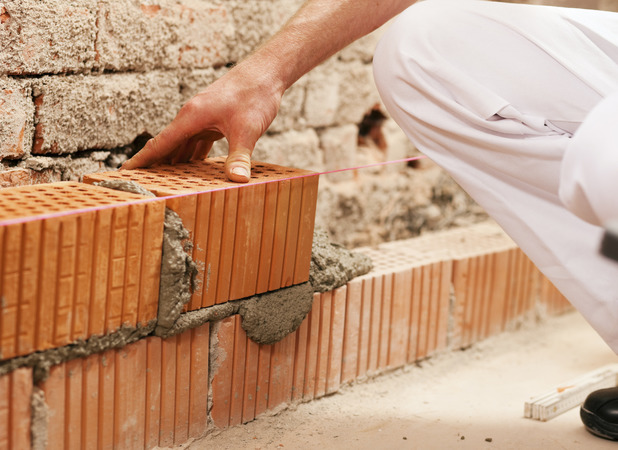 Carol had originally saved up to transform her £180,000 Kempshott bungalow into a plush new home, but the builders she hired turned out to be rogue.
Mortar started falling out of her new walls in the bad weather and tests showed they'd messed up the ratio of mortar to sand, leaving the house unstable.
Carol was quoted in the Daily Mail as saying: "I was totally gutted and ordered the builders to leave the site immediately. I got the foundations checked and they too weren't sufficient. Because the house was unsafe I had no choice but to completely knock it down."
When she tried to go through the courts to get her money back, the building company disappeared.
But instead of giving up on her luxury home, Carol, along with her husband Viv, leapt into action and enrolled on a £250 week-long bricklaying course.
Putting her job as a divorce lawyer on hold, Carol then went on to learn the basics of plumbing and carpentry, and got up at 6am Monday to Friday to spend the day rebuilding her house, with Viv helping her at the weekends.
Finally, a year to the day that Carol started building her dream home, the couple moved in.
And that's not to the only good news - it's now worth an impressive £1 million!
She said: "I'm over the moon. I could have chucked it all in but I stuck at it and have the house of my dreams."
By Hayley Minn