Forget Lady Gaga and June Brown - we think we've discovered an even more unusual group of friends. Douglas, Coco and Molly.
Douglas is a rescued hippopotamus who was found close to death in the Lower Zambezi area of Zambia. He was orphaned and alone - but not any more!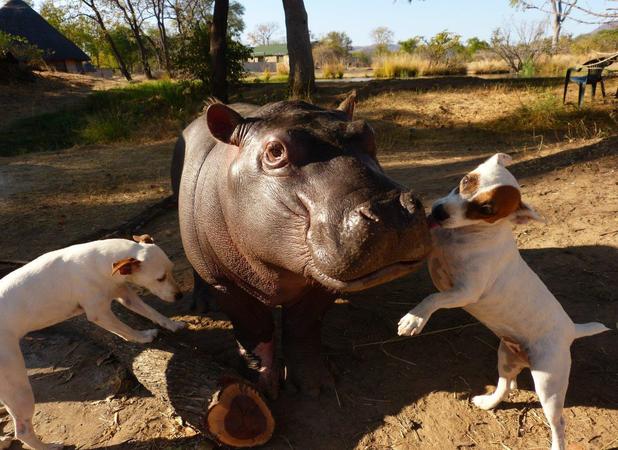 After being rescued by the Born Free Foundation, he has two new companions in the form of Coco and Molly, two Jack Russell terriers.
Douglas was just two weeks old when he was discovered and without his parents, he was far too small to survive on his own.
He was taken into the Chipembele Wildlife Education Trust, a sanctuary on the banks of the Luangwa River in the east of the country.
There, he was nursed back to health. The staff encouraged him to drink milk, took him on daily walks and even taught him how to swim.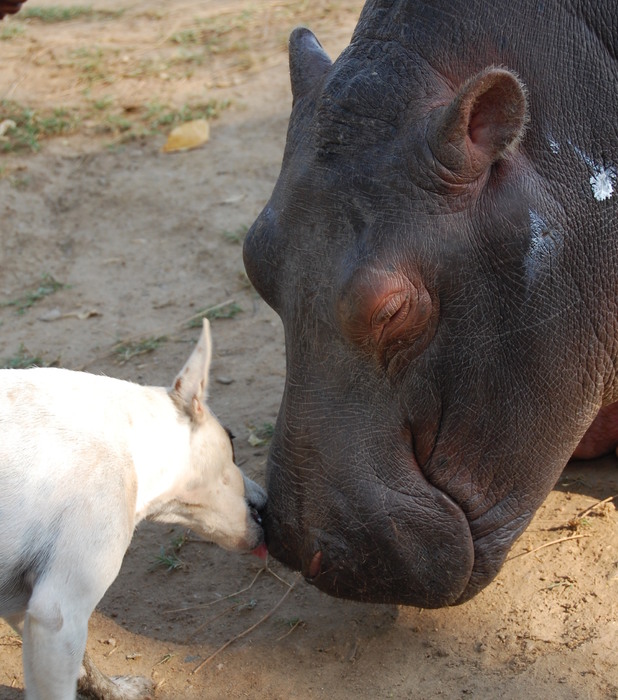 Thankfully, he also befriended Coco and Molly, two resident canines on the sanctuary. The trio have become firm friends.
Now Douglas is seven months old and doing well - he even appeared on Paul O'Grady's show
Paul O'Grady's Animal Orphans
.
And although he will need to be cared for for a few years to come, hopefully Douglas will one day be able to return to the wild, to join the wild hippo population in the Luangwa River, one of the four biggest rivers in Zambia.
To adopt Douglas the hippo and to help fund his care, visit www.bornfree.org.uk/douglas