These three white lion cubs look more like kittens rather than the menacing big cats they'll grow up to be.
But there's no mistaking their mum's protective instinct coming through, as Azira, a white lion from a privately-owned zoo by Andrzej Pabich in Boryszew, central Poland, growls fiercely at the camera.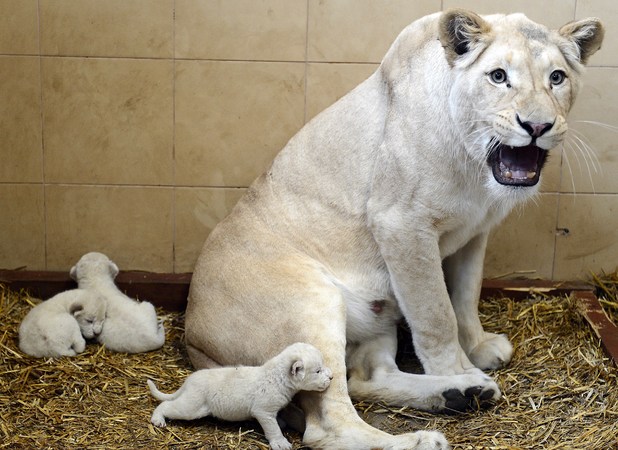 It's no surprise, however, that she is so defensive over them - white lions are so rare, they are technically extinct.
These little cubs are just a week old and so have a lot of growing up to do.
But we've no doubt they'll remain safe as they play around their mummy's feet!
Wow! Try REVEAL Mag for FREE on Android tablets!!! Find out more here
Got an iPad or iPhone? Reveal Mag is specially designed to fit!