What do you think your boyfriend would say if you asked him to watch The Notebook five times a month?
Personally, we reckon most other halves would be down the pub quicker than we could say "We love Ryan Gosling"...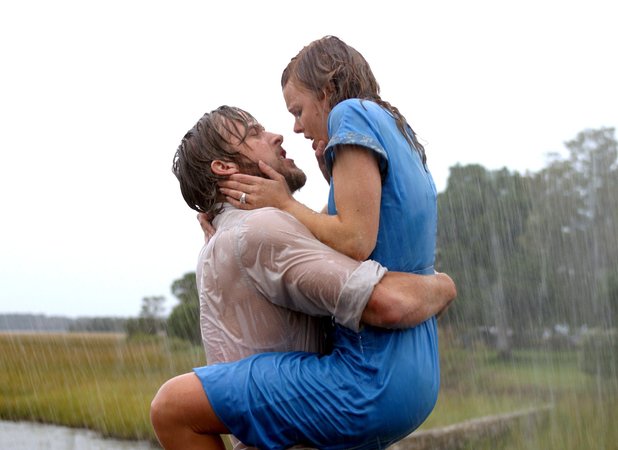 Yet, if researchers at Rochester University, in New York, are to be believed, you should be doing just that if you want your relationship to last.
According to their findings, couples that watch five romantic movies a month and talk about them double their chances of staying together, reducing the separation rate from 24 per cent to 11 per cent after three years.
Therapists at the university also claimed that chatting about your favourite chick flick with your partner is just as effective as therapy.
Dr Ronald Rogge, the study lead author from University of Rochester, said: "The results suggest that husbands and wives have a pretty good sense of what they might doing right and wrong in their relationships.
"Thus you might not need to teach them a whole of skills to cut the divorce rate.
"You might not be able to get your husband into a couples group. But watching a movie together and having a discussion, that's not so scary."
So this Valentine's Day, you might be best to stick to a good old rom com, rather than heading out for a romantic meal in a nice restaurant.
By Hayley Minn