Former fatties, Lauren and Justin Shelton, have proved that good old exercise and healthy eating really do work
They exercise six times a week, love running and fill up on fruit and vegetables. Together, Lauren and Justin Shelton are the picture of health.
So it"s hard to believe that this pair of health buffs tipped the scales at a whopping half a ton between them just two years ago.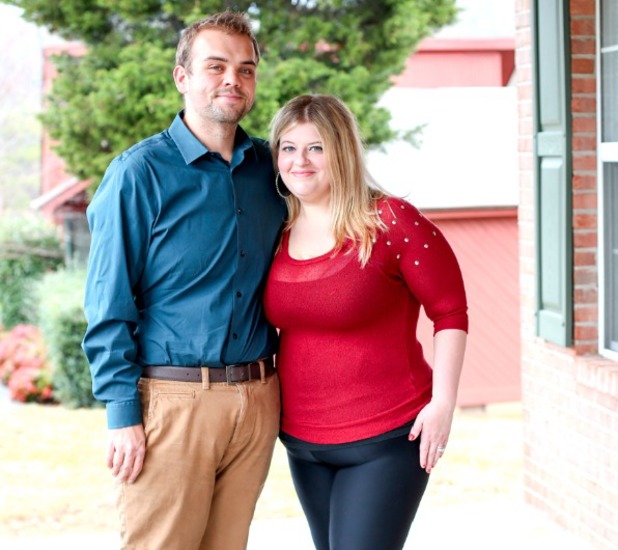 And it"s even harder for people to get their heads around the fact that they slimmed down and toned up simply through diet and exercise.
"Justin and I were both morbidly obese," says 26-year-old Lauren, who is now a trim 11st 11lb. "We"ve shown people you don"t need surgery – and that you can get results quickly."
Back in January 2012, Justin"s 6ft frame was groaning under 42st 4lb, while his 5ft 5in wife weighed 24st 5lb. The couple, from Tennessee, USA, were a pair of oversized lovebirds who met when she was 19 and he was 20.
"We found each other on MySpace," says Lauren, who had mutual friends with Justin. "We met in person, after talking online for a month, and we instantly fell for each other."
Already 19st 9lb, Lauren felt she found a soulmate in Justin, who weighed about 28st. But it wasn"t her future husband"s size alone that made him stand out.
"He had an amazing sense of humour and was so intelligent," she says. "He wasn"t judgmental and genuinely enjoyed being around me."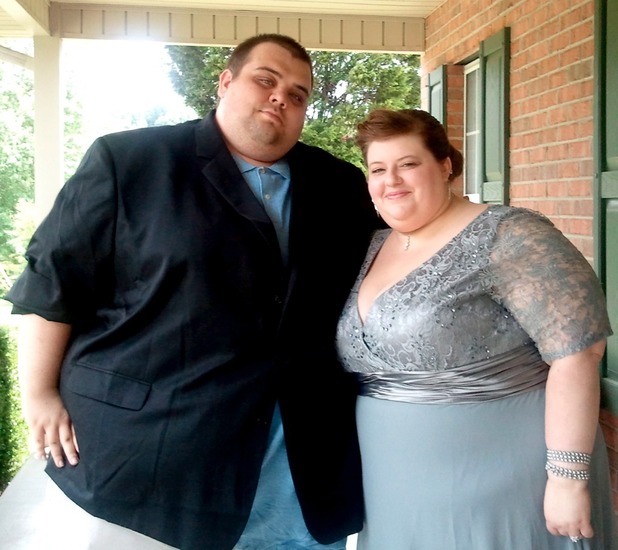 Lauren"s battle with the bulge began when she started high school.
"I"d always been bigger than the other kids in my class," she says. "But I didn"t discover my real love of food until I was 13. Then, I turned into a real comfort eater – if I was happy, sad, angry or depressed, food was always there for me.
"In my teens I gained seven stone. I loved pizza, burgers, chocolate – basically anything bad for me."
Her ex-boyfriend – who made nasty comments about her weight – didn"t help. By the time she broke up with him at 17, Lauren"s emotional eating had spiralled out of control.
Justin, 27, also started putting on weight in his teens when a sporting injury left him with sustained ligament damage to his knee.
"Suddenly, I was spending lots of time sitting around and my poor eating habits caught up with me," he admits. "Gradually, I noticed my tummy, legs and face getting bigger and bigger. By the time I left school, I weighed almost the equivalent of two heavyweight boxers."
And together, Justin and Lauren"s weight soared as they satisfied their daily junk food cravings. They"d have a fried breakfast in the morning and lunch would be fast food followed by cookies.
For dinner, they"d usually either have takeaways or ready meals. On the rare occasions Lauren cooked, they"d have huge portions: "I"d generally make enough for four people and we"d eat it all – and still think we were hungry."
Beyond taking their dog for a walk, exercise was virtually non-existent and their lazy lifestyle was really taking its toll. Even food shopping would leave Lauren tired and aching.
The two had tried to lose weight but after various failed attempts, they"d decided to accept themselves the way they were. Fat. At their wedding in 2008, Lauren had to wear a size 32 dress and Justin was squeezed into a XXXXXXL shirt and size 60 trousers.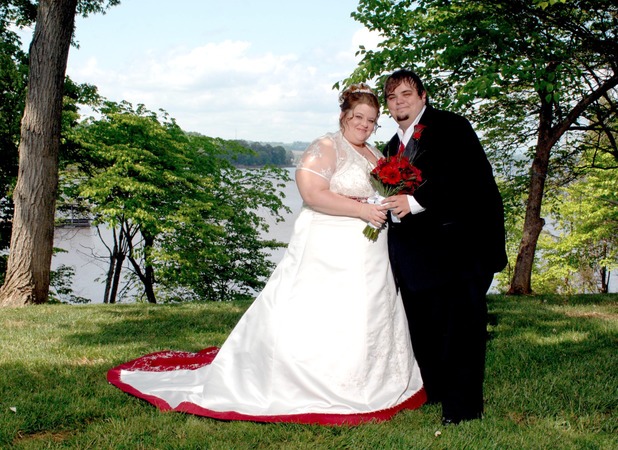 But in January 2012, things changed when Justin fell violently ill. After he"d vomited and spotted blood in his urine, Lauren rushed him to hospital. He"d been complaining of severe back pain and, suspecting a kidney infection, doctors took him in to have a CT scan.
But, to his horror, Justin was too heavy for the machine and it wouldn"t work.
"It was awful because they just had to guess what was wrong with him," Lauren, who is studying for her Masters, remembers. "They were pretty sure it was a kidney infection, so they sent him home with strong antibiotics, hoping they"d work."
IT engineer Justin was left mortified and depressed for days. "I couldn"t stop thinking about what would have happened if it was more serious," he says. "I made up my mind then to lose weight."
So Justin told Lauren he wanted to get healthy, telling her he"d love her to do it with him but he"d understand if not.
But, eager to support her husband and lose weight herself, she agreed.
Their doctor advised them to eat fresh meat, fruit, vegetables and nuts and gave them an initial 2,000 to 2,300 daily calorie allowance.
But, anxious to see results, the couple took it one step further. At home, they did a mass clear out, throwing sugar, fried foods, breads, butter and fizzy drinks out of their cupboards – and their lives.
They started having protein shakes for breakfast, chicken with salad or veg for lunch and something similar for dinner. If they were hungry in-between meals, they"d have Greek yogurt or unsalted nuts.
"It was much easier than we thought it would be," Lauren says. "We never let ourselves get hungry and felt like we were constantly eating."
Within a month. Lauren had lost 20 pounds and Justin, 24 pounds.
Spurred on, the couple stuck to their diet and within 18 months, they"d lost a combined 36 stone. Lauren is now a slim size 16 and Justin weighs 16st 6lb.
They"ve even set up a website to help other people lose weight too.
"Losing weight has been the best thing to ever happen to us," Lauren says. "We"ll never go back to our former fat selves."
by Marissa Charles and Sarah Whiteley