A single mother and her three young children have been left petrified when they were told that their house was haunted by over 200 demons.
Latoya Ammons felt her life was turning into a real life version of cult horror film
The Exorcist
as she claims their lights started flickering, her son started growling and her daughter levitated over her bed.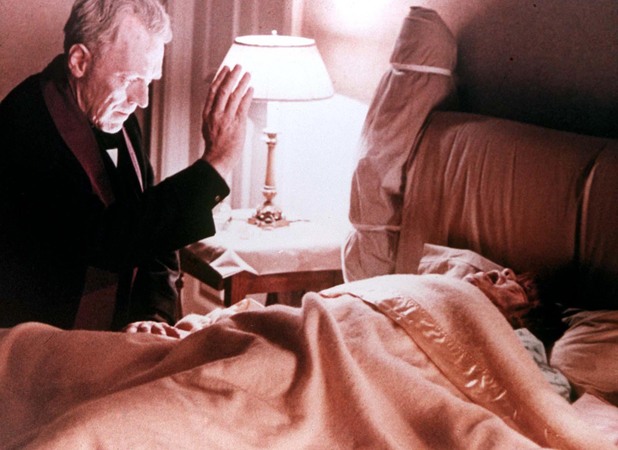 The spooky scenes started not long after the family of four moved into the rented property in Indiana, America. Her children, aged twelve, nine and seven, all began hearing footsteps but when they looked, nobody was there.
Things became even more eerie when the lights started to flicker, swarms of dead horse-flies appeared on the porch and the television signal became scrambled.
But it was when her children themselves started to act strangely that Latoya really began to worry.
She says she caught her daughter floating above her bed and when she questioned her about it, her daughter had no memories of the event.
And it wasn't just Latoya who witnessed the strange events - a social worker and nurse claim to have seen her little boy walk backwards up a wall. And police saw a ghostly figure at the window - when no one was in.
Police captain Charles Austin says he even took pictures of the frightening phantoms but they later disappeared.
He said: "Every one of us who saw what we saw, went through what we went through. We all think the same, we all call it the same. That bit of dirt is a portal to Hell."
When a clairvoyant warned them that there were over 200 demons haunting the house, the family called in Catholic priest Father Michael Maginot to the house to carry out four exorcisms.
By Amy French