One great-grandmother found a rather unadvisable way to relieve the boredom of being old - by shoplifting.
Armed with her OAP buss pass to help her get around town and her trusty shopping trolley to stash her stolen goods, 76-year-old June Humphreys told a court that she did it to "fill her time."
During her four-year crime spree, the pensioner made off with hundreds of pounds worth of goods, despite being repeatedly caught by store detectives.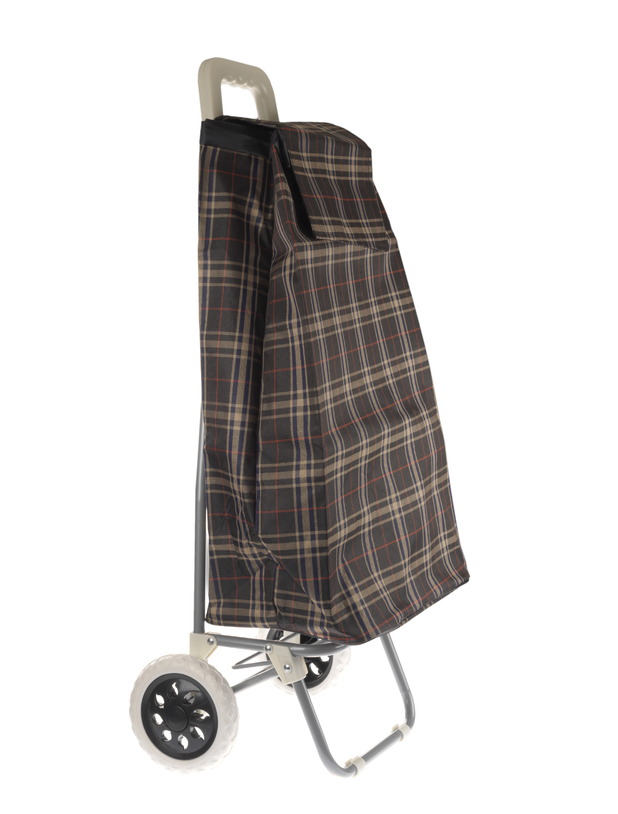 On 6 January, June pleaded guilty to her most recent series of thefts – stealing from a total of four shops in Hanley, Stoke-on-Trent.
She admitted helping herself to sweets and chocolate totaling £2 from Iceland, £69 worth of baby clothes from BHS and £30.42 worth of good from Aldi, amongst other items. Her hoard even included a breast pump from Boots.
The mum-of-seven lives alone in Crewe, Cheshire, but despite having a number of children, grandchildren and great-grandchildren, June claimed that she only regularly saw one, who lives above her.
North Staffordshire magistrates court heard that the nana had received previous convictions for shop theft in 2011, 2012, 2013.
Darren Vernon, a probation officer, told the hearing: "She has committed various offences, She knows what she is doing is wrong – she says she is bored and needs to fill her time... She has acquired the record of a heroin addict in his late teens."
He also told the court that June was currently being treated for breast cancer and recommended that she be given one last chance.
Magistrates sentenced her to one month in prison suspended for 12 months, and also ordered her to pay a total of £125 for costs and an £80 victim surcharge.
But the grabbing granny was warned that next time she would face time behind bars.
Wow! Try REVEAL Mag for FREE on Android tablets!!! Find out more here
Got an iPad or iPhone? Reveal Mag is specially designed to fit!