Move over, canines, it turns out CATS are man's best friend - or at least, this man's best friend!
Abdullah Sholeh has cared for this female Bengal tiger, Mulan, since she was just three months old and the two couldn't be closer.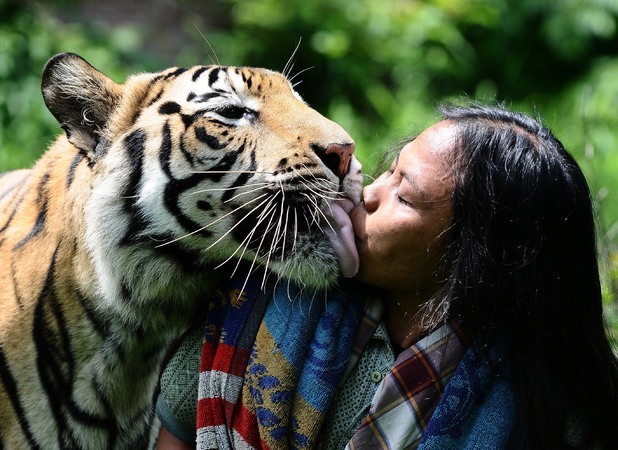 The 33-year-old student and Mulan first met when the cub was given to his school in Java, Indonesia six years ago, where the pair became inseparable. Abdullah now cares for Mulan and even sleeps next to her, although metal bars have been installed in the enclosure for safety.
Since then, Abdullah has fed his 28st "pet" chicken and goat meat, play-fights with her and even sleeps next to her.
Although he admits it can be dangerous - he once nearly lost an eye when Mulan became too boisterous during their rough and tumbles - Abdullah insists she'd never intentionally hurt him.