A trip to McDonald's ended in terror after Samantha Cherry's baby son was poisoned – on purpose.
When Samantha Cherry dropped into McDonald's for a quick burger and chips with her mum and 11-month-old son Jonjo in September 2012, she never imagined her baby was in any danger.
But their trip ended with Jonjo, now nearly two, being rushed to hospital after he was poisoned with bleach – on purpose.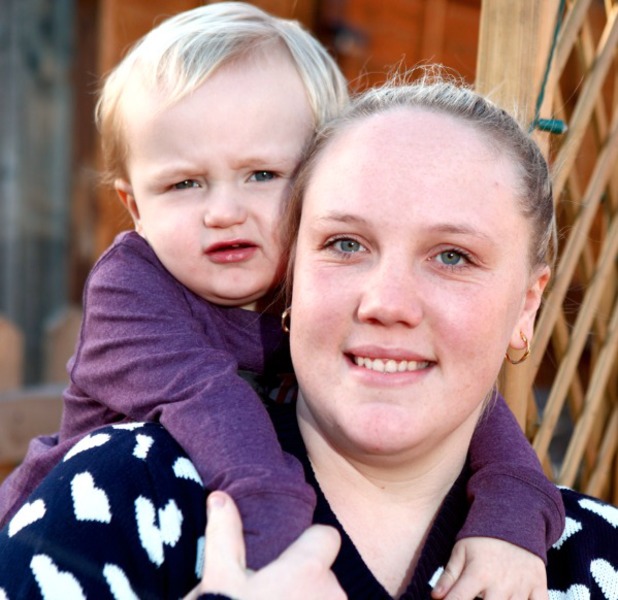 A jury found Elaine Joyner, a complete stranger to the family, guilty of giving Jonjo a bottle filled with the lethal cleaning fluid and, most disturbingly, uncovered her history of attacks on small children.
"I was horrified when I discovered that someone, especially a woman, had deliberately fed my son bleach," Samantha says. "When I discovered what she'd done before, I felt sick. How had she got away with harming innocent children?"
The 19-year-old mum-of-one had been to hospital for a biopsy and, feeling faint afterwards, had visited the fast food restaurant on their way home. While she went to the counter to order their food, her mum Mandy, 48, watched over Jonjo.
"I came back with our food and Mum had Jonjo on her knee," Samantha remembers. "He'd been sick and was frothing at the mouth."
Mandy explained that she'd taken her eyes off Jonjo for a second while she looked out of the window. In that moment, her grandson had started coughing and retching, before being violently sick.
"Mum was holding a bottle and asked me what I'd given him to drink," Samantha says. "I'd never seen it before and it was filled with a pale orange liquid, nothing like the water I always gave him."
Confused, Samantha picked up the bottle and took the top off to take a sniff.
"I knew from the smell that it was bleach and started to panic. I knew consuming bleach can be fatal and all I could think was that I was going to lose my little boy."
Samantha asked other customers in the restaurant if they'd seen anyone give Jonjo anything. A girl said she'd seen a woman put a bottle in his buggy but, thinking he'd dropped it and the lady was being helpful, hadn't thought anything of it.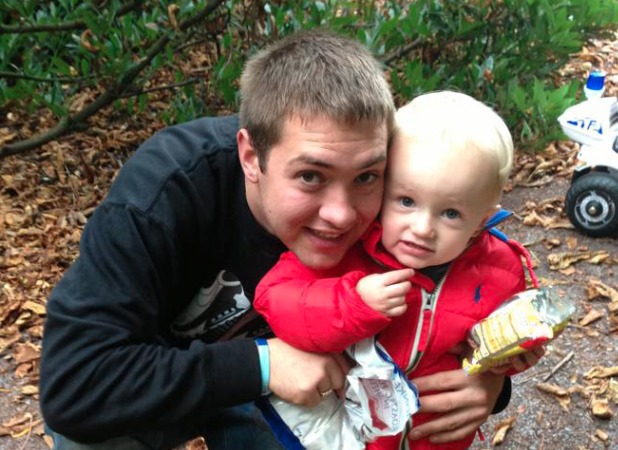 "I couldn't understand. Had somebody tried to poison my son? I couldn't believe it was happening," she says.
Police and an ambulance were called, while Mandy phoned Samantha's fiancé, 22-year-old Ashley Freed.
While paramedics tended to her son, Samantha struggled to hold it together: "I was distraught. Even if Jonjo lived, I knew the bleach could've seriously harmed him."
Samantha had been besotted by her son since his birth on 30 September 2011. Despite being only 17, she and her childhood sweetheart Ashley had been trying for a baby for nearly a year.
"Mum said we should wait a few years so we could enjoy life together," Samantha says. "But we'd been together since I was 14 and were desperate to start a family.
"When Jonjo came along, I fell head over heels. I didn't care when he kept me up all night or had me running around as soon as he could walk. I knew from the moment I first held him that if anything bad happened to him, I would fall to pieces.
"As I sat with Jonjo and Ashley in the ambulance, my worst nightmare was unfolding."
Thankfully, after six hours of being monitored at the hospital, doctors confirmed that the bleach was out of Jonjo's system and he was well enough to go home. He'd had a lucky escape.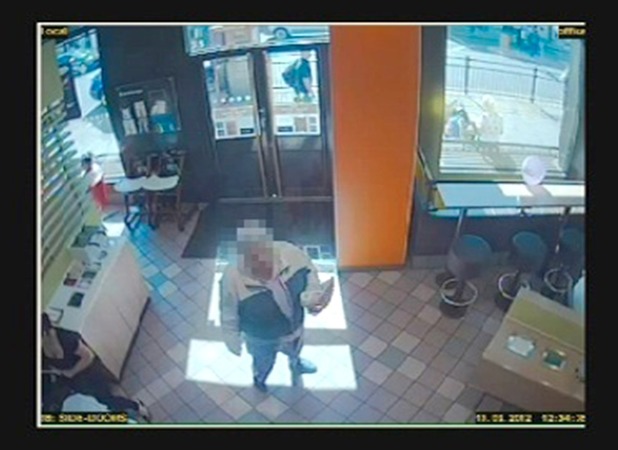 The next morning, the police said they'd traced the suspect using CCTV footage from McDonald's. Elaine Joyner, 53, from Deptford, South London, was arrested and charged with administering a poison or noxious substance so as to endanger life.
But a judge ruled mentally-ill Joyner was unfit to enter a plea and instead a trial went ahead in June 2013 to decide not whether she was guilty, but whether she had committed the poisoning act.
The verdict was unanimous – Joyner had tried to poison Jonjo in London's Eltham branch of McDonald's on 13 September 2012. She was detained indefinitely under the Mental Health Act.
But what terrified Samantha most of all was the fact that Joyner had a long history of harming small children. In 1997, she had tried to hit a group of young children in the street where she lived and in March 2011, she pushed a one-year-old boy to the ground in a hospital. That June, she picked up a two-year-old girl and threw her against a shop window and in July of the same year she slapped an 18-month-old child across the face at a bus stop.
Despite her violent past, Joyner – who suffers from a developmental and mental disorder – was being cared for in the community. "I'm furious," Samantha says. "Not at Elaine Joyner, because she was clearly seriously ill, but at the authorities for letting a dangerous woman free to hurt children again and again.
"It took Jonjo's life being threatened before they did anything to stop her."
By Nicola Fifield