In a bid to avoid a prolonged death, cystic fibrosis sufferer Jennie Thornton, 33, from Buckinghamshire, has asked her mum to help end her life when the time comes. But until that day arrives, Jennie isn't wasting a single second...
"It was the sort of decadent afternoon you dream of through the long winter months. Lying back on a picnic blanket at a summer festival, warm sunshine soaking deep into our skin, my mum Debby and I looked as if we didn't have a care in the world.
We'd sipped chilled rosé wine, danced for hours and, as the sun dipped down over the rolling Oxfordshire hills, I knew it was the sort of carefree day that would remain etched in my memory forever.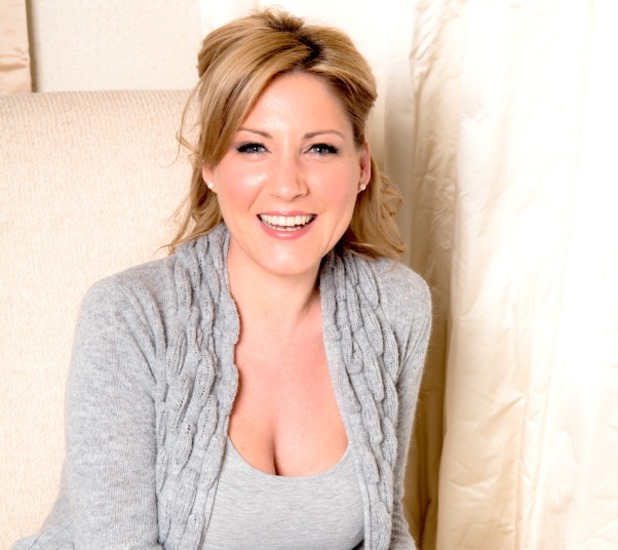 And that's more important to me than anything else, because my whole life is centred around the pursuit of happiness. I don't give a jot for money, status or how many calories I've consumed. I don't get offended easily or sweat the small stuff.
Because – put simply – I know I will die young. And when you know you will never live to be an old lady it gives you a sharp perspective on life!
I have an incurable degenerative disease called cystic fibrosis (CF). CF causes the body to produce thick mucus that affects the lungs or digestive system. Those who have it eventually die from lung collapse or liver failure and the average life expectancy is just 41. I am 33.
Thanks to Mum's honesty, I've always known I had this disease. I was just 11 when I wrote my will for the first time. In childish handwriting, I stated my wish to be cremated, not buried, and that I had to have my treasured pink blanket with me.
Throughout the years, Mum's ability to nurture me with tender loving care, while also giving me freedom to make my own choices, means I can look back with pride on the life I've lived. I've enjoyed a successful career as an interior designer, I've travelled to Australia, Thailand and Malaysia, I've married – and divorced – twice and I've even had cosmetic surgery.
By the time I reached 30, I had hoped I'd be happily married with children but life rarely goes to plan. So I decided to start doing things to please myself, like having a breast enlargement. I loved the end result and it made me realise, that, while I may not have control over my health, I could have control over my looks. It was really empowering.
As was throwing a 'double your sell-by date' party for my 30th birthday. When I was born doctors told Mum I wouldn't live to see 15 – the party was my way of showing that I was still here, still full of life. That night I danced with Mum and my three siblings, Sebastian, 28, Maddie, 25, and Daisy, 22, until my feet ached and my face hurt from smiling.
Over the long, hot summer of 2013, I continued to squeeze every drop of fun from life. I went to festivals, parties, enjoyed long lunches with Mum and shopping trips with friends.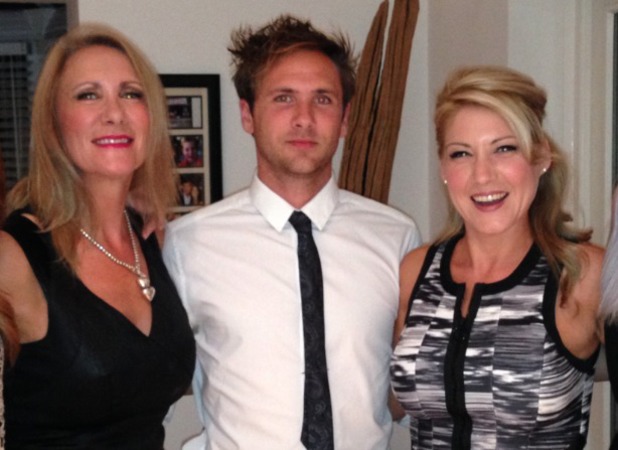 Sadly those carefree times are slipping away. For many years my condition remained stable and I only needed to visit the London Chest Hospital for a check-up every three months.
But recently, my lungs have grown weaker. I've been hospitalised twice in the past year with pneumonia and my life is now one long round of hospital appointments and a daily drug and physiotherapy regime.
Aside from feeling dreadful, there is the constant threat of infections because I'll have intense spells in hospital.
And it's there that I'm forced to examine what will happen when this awful condition takes over my whole body.
When people with cystic fibrosis become very ill their body shuts down and they slowly suffocate. I have seen people in these final stages and it is utterly terrifying.
I've watched men and women covered in tubes, hallucinating from too much morphine and haemorrhaging, blood bubbling from their mouths. I do not wish this to be the way I die.
That's why I've made the decision that, should I get to a continued state of pain with no quality of life, I would like the option to be able to end my own life.
It was after turning 30, when we were driving home from a hospital appointment, that I asked Mum the heartbreaking question: would she help me to die?
Visiting a Dignitas clinic in Switzerland is expensive and I couldn't do it without her financial and emotional support. Mum's response made me realise what a remarkable person she is. She said without hesitation that she would help me. She even promised to sell her house to pay for it.
Of course, if I'd had children I wouldn't have made that decision. But I don't. So please tell me, why should I be forced to endure intolerable suffering? Why can't I choose a peaceful death over a painful, undignified one?
I will wait and see how I feel as and when my health declines. Until then, I will fight on and eke as much fun and joy from life, and I urge you to do the same.
Your boss won't pay for your headstone, but the memory of treasured times spent with people you love will live on forever. Enjoy every precious moment."
By Kate Thompson