Faye Blenkinsopp, 34, from Manchester, was left fearing for her life after her boss became so infatuated with her, he had surgery to make himself more 'attractive' while fantasising about raping her.
"When I first met John Passmore, I got a bad feeling about him straight away. He ran an estate agency where I'd applied for a job but, when he invited me for an interview, he asked me to meet him for dinner in a restaurant.
A friend who worked for the company told me the same thing had happened to her, so I went along. But he seemed more intent on chatting me up than discovering if I was qualified for the job. When I asked if I'd got a second interview, he replied by asking if he'd got a second date. His sleazy smile made my skin crawl.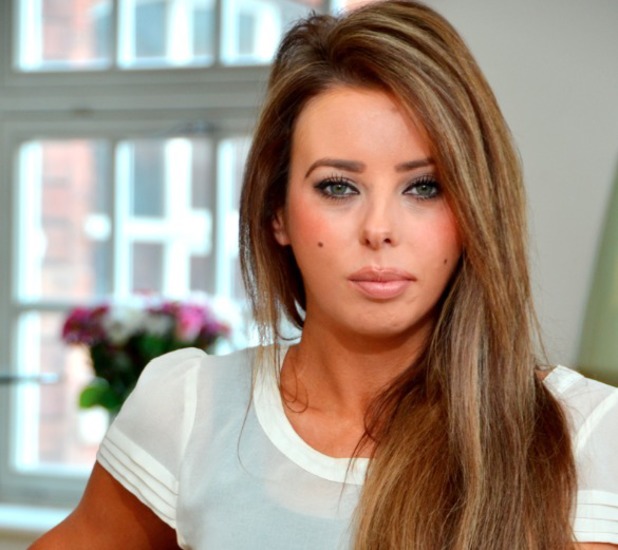 In fact, the only reason I accepted the job was because I was told he had moved to Thailand and would be leaving the company. I started working there and did my best for the clients. I loved my job until five years later, when John, 46, returned, as my boss.
Right away, he made it obvious he liked me, making inappropriate comments and nicknaming me "Fairy Faye". At one work night out, I ended up in a taxi home with him, where he put his face in my lap.
I brushed him off, politely but firmly, and decided to stay out of his way.
But despite my best efforts, in January 2012, things became worse. I'd just broken up with my long-term boyfriend and was devastated. One day, John caught me crying in the office and asked me for a drink. Too upset to say no, I agreed. But while we were there, he confessed he was obsessed with me.
I was dumbfounded – and worried. I knew the best thing to do would be to leave my job immediately but, now I was single, I needed my salary more than ever. Plus, I'd just agreed to rent a flat through the company. Not only did John control my wages, he also controlled the roof over my head.
'Maybe that's it,' I told myself uneasily. 'He probably won't say anything else.'
But I was wrong. In fact, that was just the beginning. He'd text and call me 20 or 30 times a night, begging me to sleep with him or angrily asking me why I wasn't with him. If I didn't answer, he'd have my phone – a work one – cut off.
One minute, he'd try to be romantic, telling me we could 'dance on rainbows together'. The next, he'd be angry, telling me I was a witch who'd put a spell on him.
During my lunch breaks, John started following me. I'd see him standing outside the coffee shop where I'd go to buy my sandwich. And, although we weren't Facebook friends, he'd question me incessantly about my photos, asking me what I'd been doing, where I'd been, who I'd been with.
He even told me and a neighbour that he'd had surgery – a nose job and hair implants – to make himself more attractive to me.
I tried to remind him he was married with a little girl, but he just laughed and referred to his wife as CM – Child Minder. 'She calls you my internet girlfriend,' he said, explaining that he'd set up a replica of my desk in his shed, where he'd look at my pictures on my Facebook page and pleasure himself. 'I call it my w*nk shed.'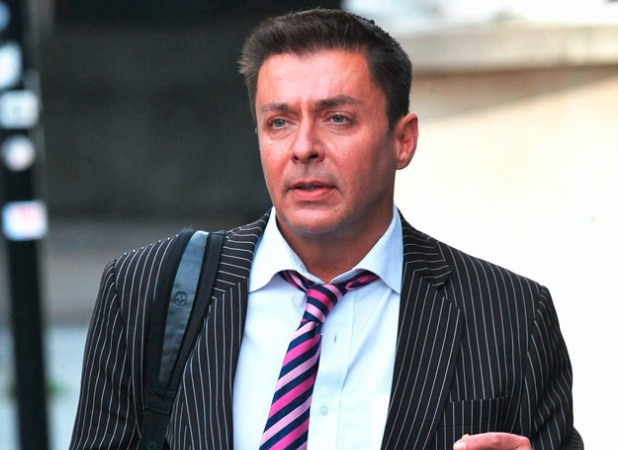 I kept telling myself I was a grown woman, that I could handle this, but deep down I was terrified, especially when I came home from work one day to find flowers inside my flat. I changed the locks but nothing could make me feel safe.
But it wasn't until I saw a hammer and CS gas in his car that I began to worry seriously about my safety. When I asked him what they were for, he explained he had a fantasy, which he'd act out with two cushions. He was one of the cushions, armed with the hammer, and he'd be trying to rape me – represented by the other cushion. I would have the gas canister to protect myself.
Now I realised John was out of control – and that I had to do something. I began looking for other jobs, desperate to get away from him.
It never occurred to me I could go to the police. I thought, because it had been all verbal, because he hadn't actually harmed me, no one would take me seriously.
It was only when he smashed up the office in August 2012, and told me he was going to kill himself if I wouldn't be with him that I decided I had to report him.
Thankfully, the police were incredible and arrested him straight away. But he pleaded not guilty so I had to prepare myself to give evidence against him in Manchester Crown Court.
Finally, in October 2013, on the morning the trial was due to start, he changed his plea to guilty to charges of harassment, possessing cannabis and possessing a CS gas canister.
Sentencing him to a 10-week jail sentence, suspended for a year, with 120 hours' unpaid work, Judge Martin Steiger QC said Passmore's 'appalling' behaviour had had a 'significant and deleterious effect' on the victim – that was me. He warned him: 'If there's any contact with the young lady concerned, you will go to prison for a long time.'
He also imposed a restraining order that bars John from approaching me for three years.
It's been the most terrifying time of my life – only now am I regaining my confidence. I just hope that he obeys the restraining order and leaves me alone in future."
By Joe Cusack and Sarah Whiteley