Edward Bunyan and Indira Gainiyeva, 16, sneaked off to the Caribbean in the middle of the night because they were bored of the British weather.
The teenagers, who are both students at Stonyhurst College in Clitheroe, Lancashire, which costs an astounding £29,439 a year, scared staff at the public school after disappearing in the middle of the night.
Eddy, who had been scouring for holidays to escape the January rain, booked the tickets on his credit card. The loved up pair sneaked out of their prestigious school at 3am and took a £100 taxi ride to Manchester Airport, where they caught a flight to Puerto Plata in the Dominican Republic.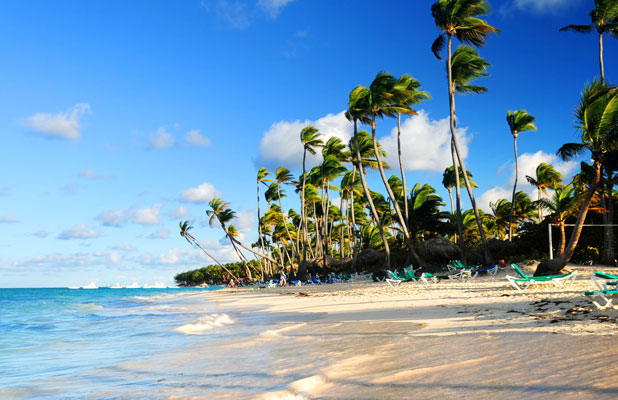 At around 3.30pm that afternoon, police were called to the school to try to track down the missing pair. Officers revealed that the rebellious couple had been spotted on CCTV at Manchester airport catching a 6am flight to Europe, before changing planes to head tothe sunny Caribbean island.
A source was quoted in the
Daily Mail
: "They have been traced by officers but were apparently enjoying themselves in the sunshine at a beach resort. Their parents are heading their way and I'm sure they're both going to have a lot of explaining to do."
Edward and Indira met at the boarding school, where boys and girls are kept apart at night in separate wings of the building.
One pupil described leaving the school as "escaping from Alcatraz" due to the security guards that patrol the buildings at night.
A spokesperson for Stonyhurst College has said: "We have been working with their families and the police, who believe they may now have traced their location."
Niten Thakor