While we're shivering in our puffa jackets, Melbourne Zoo's animals are trying to cool down as temperatures hit a scorching 44C.
Animals were given their food iced or frozen to enjoy in the unbearable heat.
This Syrian bear, Honey, was treated to an ice block that consisted of meat, fish, fruit, and vegetables - all of her favourites in ice form.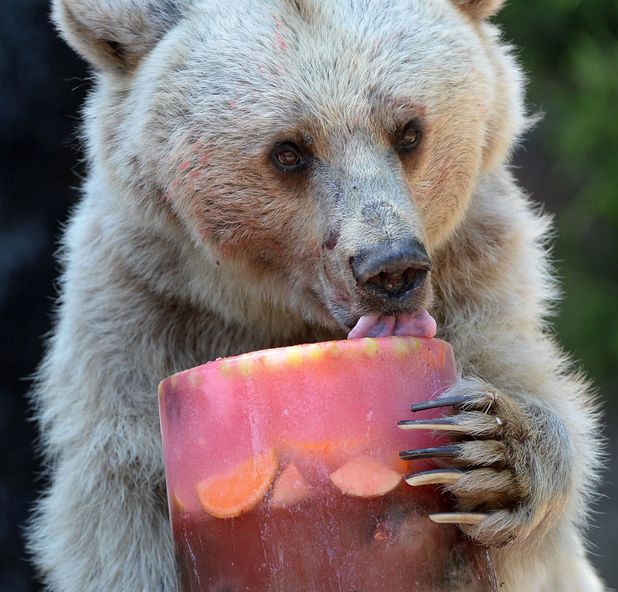 A cooling bubble bath was made to help this hot orangutan cope with the extreme heatwave in Melbourne.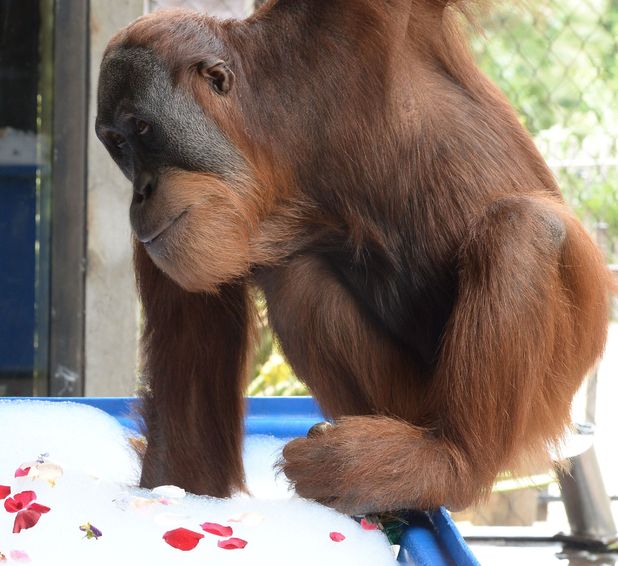 But it's good to see that the animals are being well looked after; Wilbert, the 100-year-old giant tortoise, is thoroughly enjoying being hosed down with cold water by one of the zoo keepers.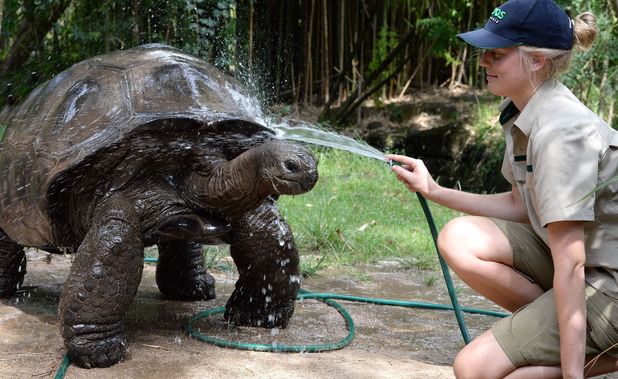 Niten Thakor