Anyone who has ever had a pet knows how devastating it is when they go missing.
So when four days went by and Cookie the cat still hadn't been seen, you can imagine how upset her owners Andrew and Samantha Buchanan and their two daughters, Abigail and Lucy, were.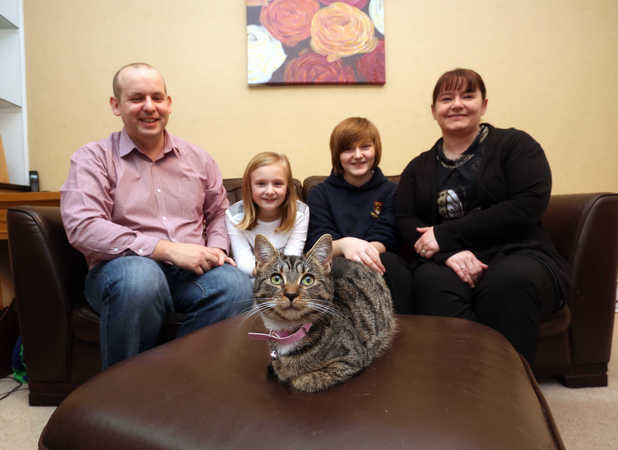 However, they shouldn't have worried because Cookie turned up - 270 miles away from their home in Skewen, Wales.
She had gone missing on the 29 December 2013 and Andrew and Samantha were fearing the worse when they heard from a vet in West Yorkshire.
Cookie had been found at Gomersal Park Hotel and, having been microchipped, the vet was able to track down her owners, who then made the 10 hour-round-trip to pick her up.
But the couple are still confused as to how she got all of the way to Yorkshire.
Andrew said: "We still can't fathom it out.
"She could have gone by train, but she would have had to make a few changes to get to Leeds from Skewen.
"Or perhaps she got in the back of somebody's van - we just don't know.
"But we are glad to have her back."