Kezia Wallace, 28, from Kent, was in complete denial about her weight – until a series of shocking wake-up calls forced her to take action.
"I never thought of myself as fat, just a bit curvy. At size 18, I was one size above the national average and at over 5ft 8in tall, I felt I could carry it off.
Even when I split a dress at a wedding, I looked for an excuse. I was in denial.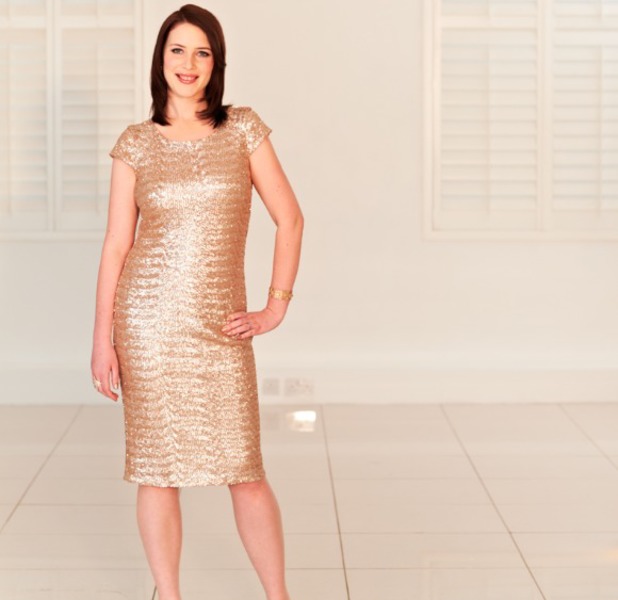 When I left school, I was a skinny size 8 and was one of those annoying people who could eat as much of whatever they want and not put on an ounce.
But in my early twenties, it started to catch up with me. Each year, I put on about a stone. First my jeans got a little tight and I bought a bigger pair, then they gradually grew snug too.
As a science teacher, I fell into the trap of indulging in staff room snacks. There were crisps at break time and cake and chocolate every afternoon, washed down with countless cups of sugary tea. In the evenings, I'd get through half a tube of Pringles and a handful of biscuits wading through piles of marking, oblivious that I'd just sunk an extra 1,000 calories.
Then, aged 26, I was diagnosed with polycystic ovary syndrome. The doctor warned it made it difficult to lose weight – yet the only way to help relieve the symptoms was to lose weight. It sounded like a catch-22 situation. They gave me drugs to help me slim but they made me sick and dizzy, prompting me to reach for another cookie to help the nausea.
Later that year, when I married my husband David on 15 October 2011, I wore a size 16 bridal gown. I can't say it was my dream dress size but I was so ecstatic on the day I didn't worry about it.
After that I gained what I think of as 'happy weight'. I'd think nothing of tucking into a huge bowl of pasta carbonara for dinner after a plate of pie and chips in the canteen at lunchtime.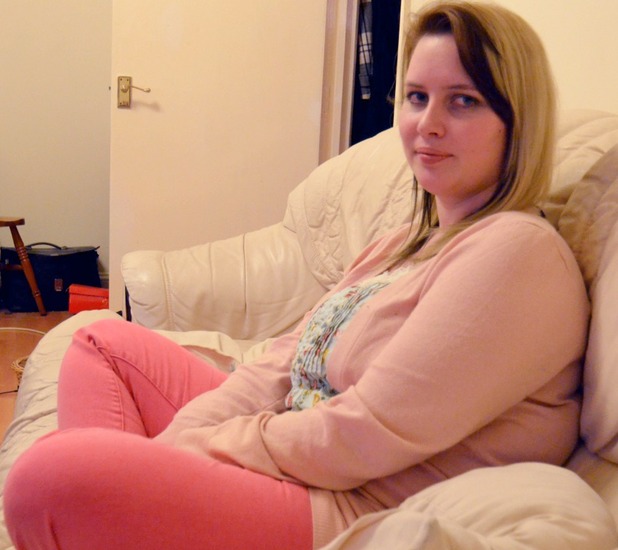 By the time my friend's wedding came round in October 2012, I was struggling to find a dress. I settled on a plain black one in size 18 that I could just squeeze into. Refusing to buy a size 20, I took a deep breath and told myself it would do.
But at the wedding reception, my decision came back to haunt me. As I sat down at our table, I heard something rip. It was my dress – split right down the back, exposing my bottom and my big white granny pants.
I was mortified. Grabbing my shawl, I wrapped it around me and spent the rest of the night stuck in my chair for fear someone would see.
Though it was the most embarrassing moment of my life, it wasn't enough to break my bad eating habits. I convinced myself the seam on the dress must have been faulty, even though our Wii Fit kept telling me I was fat. Each time I'd step upon it, it'd ask why I'd put on weight since the last time. I just pressed 'I don't know'.
But then, last January, I was rushed to hospital to have my appendix removed. At 14st 9lb, the doctor told me being obese meant the anaesthetic came with higher risks – I might never wake up.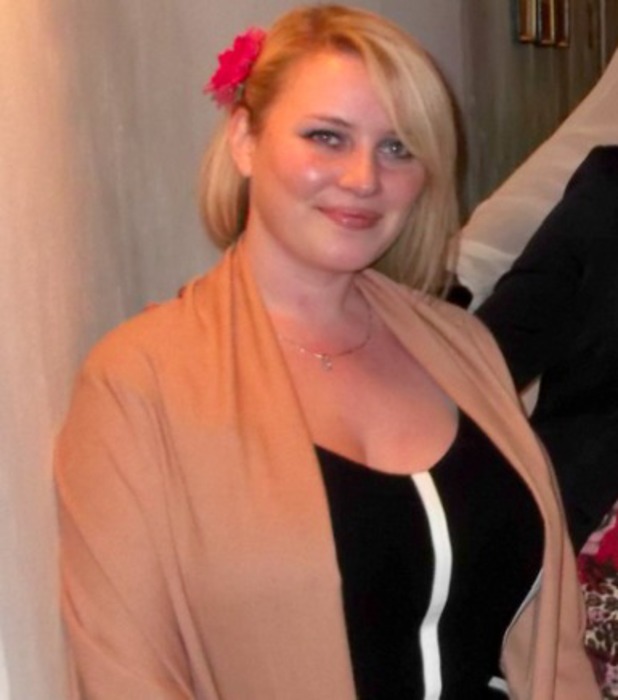 I was terrified. I was overweight and it was endangering my life. Finally, I was able to acknowledge I had a problem.
I went online and signed up to Diet Chef for three months. I'd seen the adverts on TV and, at £6 a day for all my meals and snacks, it seemed the simplest option.
It wasn't faddy and I didn't have to buy any special ingredients. I chose from a wide range, such as porridge or muesli for breakfast, soup or pasta salad for lunch and lasagne for dinner. I was surprised by how tasty it was – and amazingly, I was never hungry. I could even snack on popcorn or a chocolate bar.
Because I didn't have to go to the supermarket, I wasn't tempted by junk food, there was no waste, and even if I went out for dinner, I found myself choosing the healthiest option.
Within three months I'd lost two-and-a-half stone and by October, I'd hit my target of 10st for our second anniversary. After four months on the Diet Chef plan, I'd learnt how to make healthy choices.
Now I'm 9st 13lb – the lightest I've been in a decade. I'm no longer the 'chunky' girl in the photos on a night out and gone are the days when I used to de-tag myself from every picture on Facebook.
Barely a day goes by without a pupil saying: 'Miss, you look great!' It's the best feeling in the world."
By Su Karney